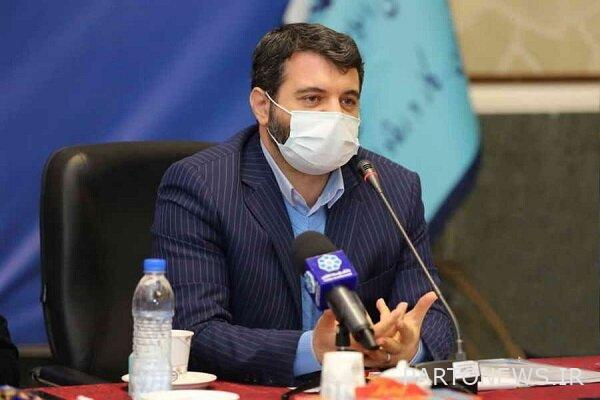 According to Mehr News Agency, Hojjatullah Abdolmaleki in a meeting with the heads of parliamentary commissions and representatives of some executive bodies, which was held to explain the policies of the Supreme Leader in the field of social security, said: The Islamic Republic in the first step of the revolution, a good and honorable score The field of creating welfare for the public has gained momentum and our pace of movement is even higher than the average of the developed countries of the world, and we are an honorable country in construction, poverty alleviation, covering the needy and policies that lead to public welfare.
He added: "Of course, at the level of the second step of the Islamic Revolution and the ideal horizon, we have a lot of backwardness, we are facing serious challenges, including the fund crisis, which we must solve." While we have not achieved some long-term goals; Elimination of poverty in all its dimensions has been one of the ideals of the Islamic Republic, which is also stated in the principles of the Constitution, and we have not achieved these.
The Minister of Cooperatives, Labor and Social Welfare, stating that I personally believe that these general policies can be a revolution and a turning point in our move towards public welfare, help alleviate poverty and support the deprived and vulnerable groups, said: Issuing and communicating general policies Social security in the early years of the second step of the Islamic Revolution has opened a new space for our nation and officials.
Abdul Maleki continued: "Representatives of insurance funds and relevant agencies are present at this meeting and we all pledge to do our best to implement these policies fully; This is the biggest help we can give to the Islamic Republic and serve the members of the society at this time.
He pointed out that the backbone of this action plan will be the database that we will have on the welfare of Iranian families and its changes and developments. Which is defined.
The Minister of Cooperatives, Labor and Social Welfare added: "Scientific and executive committees will be activated to formulate an executive plan for general social security policies." In the first phase, we send a letter to the heads of the relevant agencies and organizations and ask them to introduce their permanent representative so that these committees can start their work. We will benefit from national and international studies and experiences of different institutions, and we hope that the success of this path will include everyone.