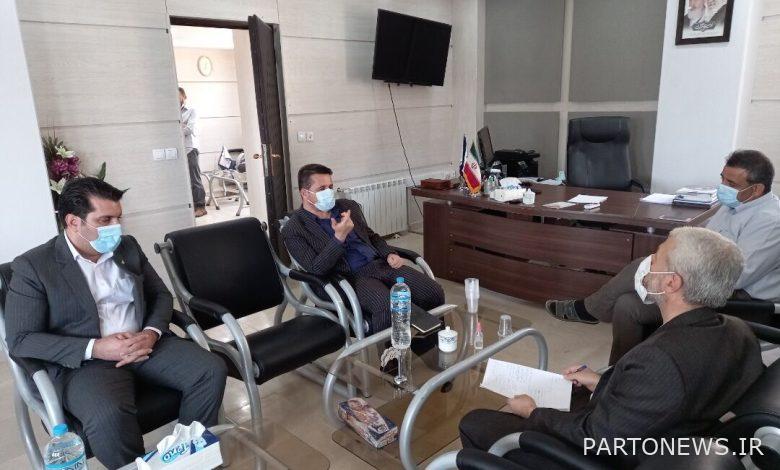 According to IRNA, Shahriar Rahimi on Sunday in a meeting with the president of the University of Applied Sciences of the province pointed out how the Entrepreneurship Fund cooperates with the university scientific community and supports the employment of graduates and entrepreneurs in the province and said: And it is micro-work and youth employment and eliminating unemployment, we can have more cooperation with the university community and graduates and business seekers.
He added: in order to achieve the goals of the fund; Utilization of scientific and professional resources of human capital and two-way communication and interaction with the scientific and academic community of the province are essential.
The director of Omid Kurdistan Entrepreneurship Fund added: "In order to help meet the needs of the province, this fund has held various meetings with governmental and non-governmental institutions in the province and tries to target the payment of facilities through more cooperation in the form of provincial memorandums." Guide in the right direction.
Rahimi pointed out that increasing knowledge and synergy with scientific institutions is one of the necessities and priorities of the Omid Entrepreneurship Fund of the province, reminded: In this regard, this fund declares its readiness for any cooperation and interaction with scientific institutions and devices.
The President of Kurdistan University of Applied Sciences also thanked the Fund for its cooperation with the University and said: "There are job counseling and entrepreneurship units for graduates in applied science centers, and with the help of the Entrepreneurship Fund, the hope and synergy created by capacity can be He guided young graduates, entrepreneurship and small business support.
Adel 33 Dead added: "University of Applied Sciences has inactive units and these units can be used to provide entrepreneurs with jobs in order to create employment with the financial support of the fund."
Currently, there are 10 branches of the Entrepreneurship Fund in Kurdistan Province and it provides services to the people by providing facilities in various fields.
.