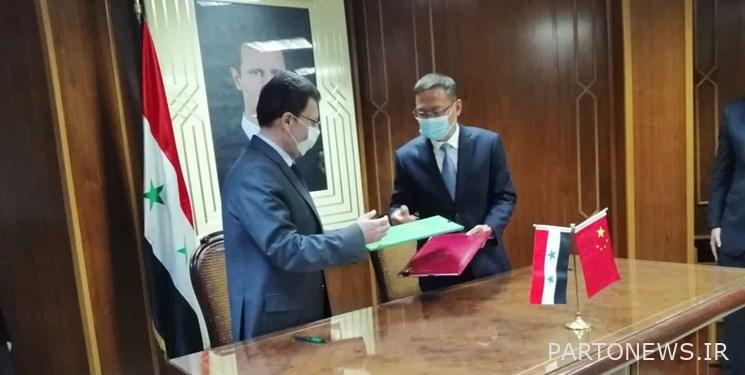 According to Fars News Agency's International Group, China is moving to advance an investment project called the "Belt and Road" project, and Syria has joined the big project.
State-owned media and news agencies in China, such asGlobal TimesSyria joined the "Belt and Road" plan on Wednesday (yesterday), "Xinhua reported," Xinhua reported.
Belt and Road is an investment project in the economic infrastructure of more than 60 countries and the development of two trade routes "Silk Road Economic Belt" and "Sea Silk Road" presented by China in 2013.
According to some reports, "Belt and Road" is the largest investment project ever proposed by a country.
"Experts say it is a great achievement for the belt and the road, because it now connects with the whole of the Middle East and shows its influence and attractiveness," the Chinese state-run Global Times wrote of Syria joining the plan.
According to the report, Syria's accession to the road and belt plan came after Chinese President Xi Jinping's November 2021 (two months ago) phone call with his Syrian counterpart Bashar al-Assad and Chinese Foreign Minister Wang Yi's visit to Damascus in July 2021.
According to the Global Times, "This (Syria's accession to the Belt and Road Project) comes amid intensive visits by six other Middle Eastern foreign ministers to China. "It also shows that China is playing an important role in coordinating with the Middle East, as the region seeks to develop and stabilize by looking east in the midst of Covid-19 (the coronavirus) and changing relations with the United States."
"Experts point out that this agreement will help Syria open broad horizons of cooperation with China and other countries and rebuild itself in the midst of Western wars and economic sanctions, just as China has helped Iraq," the Chinese state media added. Is".
Syria's accession to the Road and Belt Project was signed in Damascus in the presence of Fazi Khalil, the head of the International Planning and Cooperation Commission, and Feng Biao, the Chinese ambassador to Syria.
In addition to Syria, Nicaragua joined the road and belt project on Wednesday (yesterday). A memorandum of understanding was signed between officials from both sides in the Latin American capital of Nicaragua and China.
End of message / p
Suggest this for the front page
.