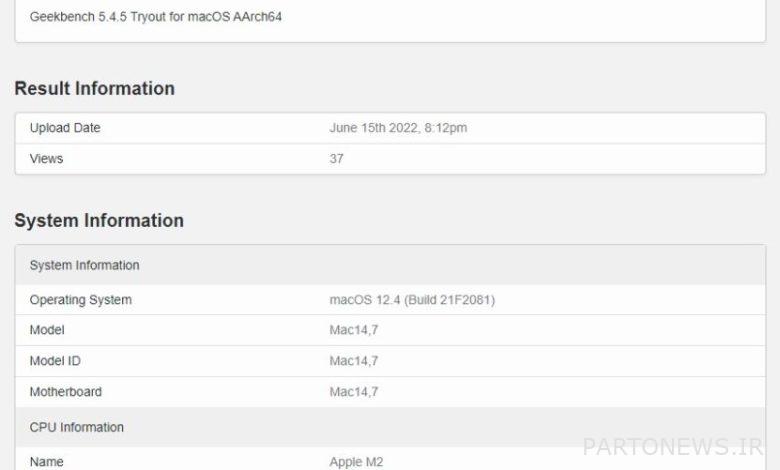 Study time:
2
Minutes
Qualcomm is currently focusing on developing an ARM-based Snapdragon 8cx Gen 3 chip. The chip is to be used in various products such as Windows notebooks, and in the following we are going to compare its performance with competitors such as Apple M2 chipset. Stay tuned to Lyon Tak.
Despite improvements to the previous generation Snapdragon 8cx Gen 3, according to Geekbench benchmark results, Qualcomm's latest chip still lags behind Apple's new and powerful M2 chip. But, how big is this performance difference?
Take a look at the performance of the Snapdragon 8cx Gen 3 chip
The Snapdragon 8cx Gen 3 chip is currently only approved for the Lenovo ThinkPad X13s notebook. A Windows-based platform that the manufacturer has probably switched to 8cx Gen 3 due to the global chip shortage. Recently, a user named SkyJuice shared details of the chip's performance on Twitter, which we will discuss in more detail below.
The results of the Geekbench 5 benchmark show that Qualcomm's latest chip scored 1111 and 5764 points in the single-core and multi-core test sections, respectively. These figures show a large difference between the two chips compared to the results recorded for the M2 chip in the 1919 single-core and 8929 multi-core tests.
As a result, the Snapdragon 8cx Gen 3 chip is 55% slower (in the multi-core test) than its rival. Also, Qualcomm's latest chip performs even worse than the Apple M1. However, Qualcomm recently announced that it has acquired Nuvia with the goal of boosting the performance of its chipsets and is working to minimize its differences with Apple in the near future.
Of course, there has been some talk recently about a potential competitor to the M1 chip, the Snapdragon 8 Gen 2, which is said to be used for flagship smartphones later this year. With TSMC's 3-nanometer manufacturing technology, Apple is now significantly increasing the performance of the M2 series from generation to generation, significantly increasing its distance from other manufacturers.
what is your opinion? Can Qualcomm close its chip gap with Apple in the near future?