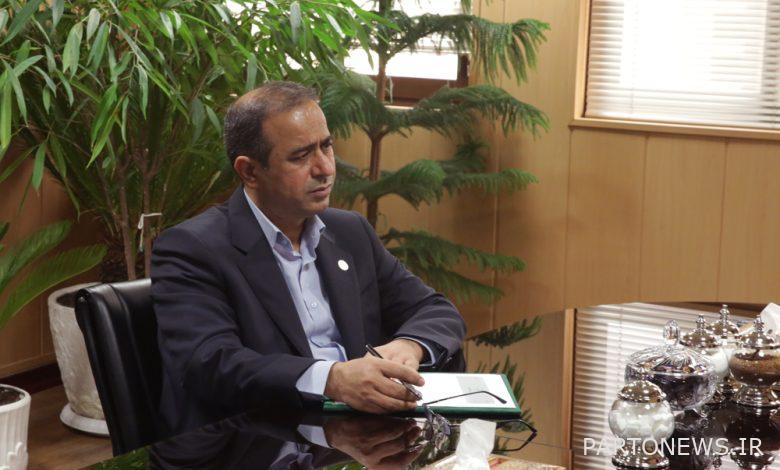 Purkiani announced at the meeting of managers and heads of branches:
According to Monetary Financial News, Mohsen Purkiani, CEO of Alborz Insurance Company, said at a meeting of managers and heads of branches of the company: One of these events alone could make it difficult for the company to achieve its goals, Alborz Insurance had the highest profitability among insurance companies.
He emphasized: Alborz Insurance brand with 63 years old and its popularity and reputation in the country's insurance industry should take the lead of private insurance companies, which will happen with increasing market share.
He added: "To achieve this goal, we must be agile and be able to automate the digital process and introduce new digital products." We also need to be innovative and increase the share of sales of new insurance products and new insurance plans.
Alborz Insurance Board Chairman also stressed the principle of customer orientation and said: Insurance companies should be customer-oriented both when issuing insurance policies and when paying damages, because increasing customer satisfaction increases customer loyalty and ultimately the success of the company. Insurance leads. We must provide the best services to insurers and the sales network when paying damages.
He added: in line with the principle of customer orientation, Alborz Insurance has established a fast and correct response system and is ready to respond to all stakeholders of the company by setting up a public relations center with the phone number 1574.
Emphasizing that the first step in wealth is risk management in the insurance sector, Purkiani said: "An insurance company must be rich in order to be able to play a leading role in the country's insurance industry, and wealth depends on having a capable workforce, profitability." Stable and increase the return on investment.
Alborz Insurance CEO mentioned transparency and digital development, optimal management of human and financial resources and improvement of sales processes as the company's programs in 1401 and said: In this regard, digital development, increasing organizational agility, attention to creativity and innovation, creation The effectiveness of performance appraisal in paying, improving and upgrading hardware and communication infrastructure, increasing micro-insurance sales and jumping in premium production has been on the agenda of Alborz Insurance this year.
Majid Ali Panahi, Chairman of the Board of Directors of Alborz Insurance, also announced at the meeting: Last year, Alborz Insurance fortunately had a good performance and growth, and the reason is that Alborz Insurance benefits from specialized and professional manpower and comprehensive planning by the Board of Directors. The focus was on selling residual insurance.
He emphasized on the sale of micro-insurances and said: "Alborz Insurance, if it is rich and lasting for many years, is because of respecting the client, and this policy should continue to be the headline of our activities." In the meantime, we must also honor the sales network, because they are at the forefront of sales and we must pay special attention to them.
He also emphasized on the principle of succession breeding and said: Alborz Insurance benefits from specialized and professional manpower for many years that are famous in the insurance industry due to the principle of succession breeding by Alborz Insurance employees, especially managers and heads of branches because Employees train professional and professional successors with the necessary training before retirement.
In the end, he expressed his hope that this year's Alborz Insurance plans will be realized in the shadow of empathy, camaraderie, understanding and synergy of all employees.
According to this report, the national meeting of managers and heads of Alborz insurance branches was held in the last days of June 1401 in the presence of the CEO, members of the board of directors, managers and heads of the company.