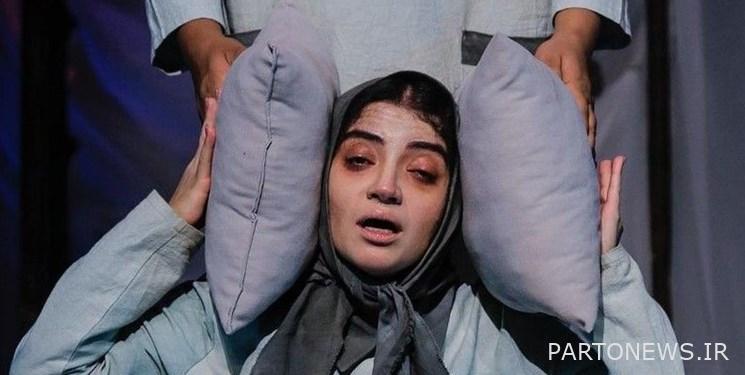 Fars News Agency – Theater Group: Perhaps the first thing to be analyzed in the play "Why the Living" is the play and the art of the writer's mind and thought, the placement of several social stories connected by a journalist, a journalist who, after a few years of working as a journalist, He suffers from a disease that can no longer make sentences, this mental illness brings him to a hospital where he meets the news subjects of his events there and now we hear the main story of the events from the language of the subjects themselves.
There is no doubt that the author of the play, Ms. Lily Ivory, is a playwright who writes social drama and is concerned with society. We have heard ninety, but we may not have touched them so closely. Familiar and strange stories, according to this play, the artist intends to bring the story of people's sorrows to the stage in an artistic way, which is the preoccupation and preoccupation of the artist himself, and the words that come from the heart must not fall on the heart.
The play "Why the Living" is directed by "Elham Shabani", an artist we used to know as an actor and costume designer in theater, television and cinema. Take an integrated and monotonous game, so that despite the number of actors it has, it is not possible to rate them and say which actors are better than the other actors, but they were all at their best, unrealistically difficult games with a play with real but open story style Unrealistic!
Unrealistic stage design with proper lighting evoked the cold atmosphere of the hospital and was used in a practical way in the play, which, with the help of the director and actors, induced the performance-related image to the spectator.
The spectator both shed tears and laughed while watching this play, it can be said that a play that excites the audience's senses and in a way any spectator could place himself in a role and in this way catharsis (refinement) is created in the audience.
The time of the play is one hour and twenty minutes, but with the proper rhythm and tempo of the play and the performance, the audience does not notice the passage of time and leaves the theater with a special feeling and mood that they may not have experienced until then. Watching this play is recommended for those who are interested in expressing social problems in the art of theater.
The play "Why the Living" written by "Lily Ivory" and directed by "Elham Shabani" starring actors such as Yalda Abbasi, Sanaz Najafi, Hadith Miramini, Tomaj Danesh Behzadi, Ayeh Kianpour, Hamidreza Mohammadi and Somayeh Borji until July 10 at 8 pm in Qashqai Hall The city theater goes on stage.
Author: Nasser Arbab
End of message /
Suggest this for the front page