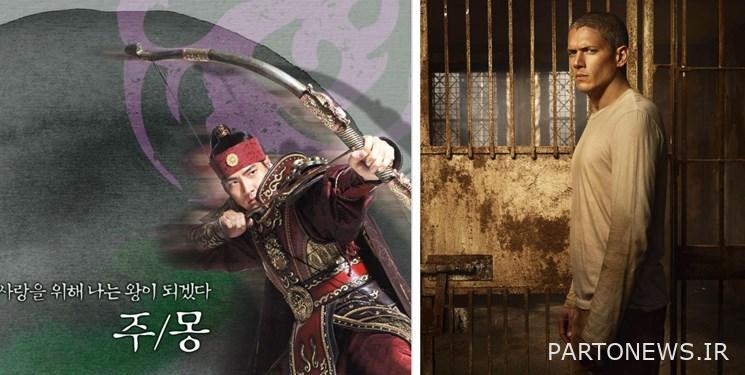 According to Fars News Agency, quoting the public relations of Tamasha Network, the serials "Rah Dar Ro", "Khoshshininha", "Farad Jandi", "Roozgarkhosh Habib Agha" and "Mastoran" are scheduled to be aired on Tamasha Network this summer. To be broadcast. Of course, the serial of the general manager continues at 6 pm, the legend of Jumong continues at 7 pm in the summer.
With the end of the series "Thief and Police" directed by Saeed Agakhani, the series "Road to Face" by this director, produced by Mehran Maham and Iraj Mohammadi, was replaced.
Mehran Ghafourian, Saeed Agakhani, Marjaneh Golchin, Yousef Teymouri, Baqer Sahraroudi, the living memory of Halimeh Saeedi and Ahmad Pourmokhbar, Mona Beigi, Amir Ghaffarmanesh, Roshanak Ajamian, Mahlqa Bagheri, Jalil Farjad, Gholamreza Nikkhah and بازی in the series "Rah" .
"Rah Dar Ro" is about Massoud, played by Mehran Ghafourian, played by his wife Samira, played by Mona Beigi, and his sister Golrokh, played by Marjaneh Golchin, who live in rented houses. It puts him in a predicament that escapes the 15 episodes of the series. The series will air at 8 pm and will be rebroadcast at 2, 8 and 14 days later.
Tamasha Network will accompany its audience in the comic series box after broadcasting two seasons of the series "Great Pains" with the comic series "Pleasant". The 27-episode series "Khoshneshineha" produced by Iraj Mohammadi and Mehran Maham and directed by Saeed Agakhani will be broadcast on Thursday, July 30, at 9 pm and will be rebroadcast at 3, 9 and 15 days later.
The live actors of Sirous Georgia, Hamid Lolaei, Marjaneh Golchin, Ali Sadeghi, Hadiseh Tehrani, the living memory of Halimeh Saeedi, Amir Ghaffarmanesh, Mehran Rajabi, Mohammad Kasbi and Saba Kamali are among the actors of this TV series.
The foreign series "Escape from Prison" is scheduled to be broadcast from tonight, June 20, at 10 pm and will be rebroadcast at 4, 10, and 16 days later. Directed by Paul Scheuring, the series produced five seasons from 2005 to 2019.
The story of "Prison Break" revolves around two brothers, Lincoln Burroughs and Michael Scofield. Burroughs is sentenced to life in prison for a crime he did not commit, and Scofield devises a detailed plan to save his brother from prison and erase his work.
Accordingly, in the box at 11 pm of this network, from 11th of July, with the end of the series "Three in Four", the series "Roozgar Khosh Habib Agha" will be broadcast and will be rebroadcast at 5, 11 and 17 o'clock.
An employee named Habib Agha, who has an honorable life and, unlike some of those around him, is not willing to abuse his position to earn more money, and for this reason, he suffers from problems and issues that …
Georgian Cyrus, Mahvash Sabrakan, Georgian Soodabeh, Mahmoud Jafari, Saeed Agakhani, Amir Ghaffarmanesh, Nasser Giti-Jah and Abbas Jamshidifar have played in the series Roozgar Khosh Habib Agha.
The first season of "Mastoran" series, with a look at ancient Iranian stories directed by Masoud Abparvar and Seyed Jamal Seyed Hatami and produced by Atta Panahi, will start simultaneously in the box on the second Thursday of July at midnight and will be rebroadcast on the air at 6 and 12 days later. goes.
End of message /
Suggest this for the front page