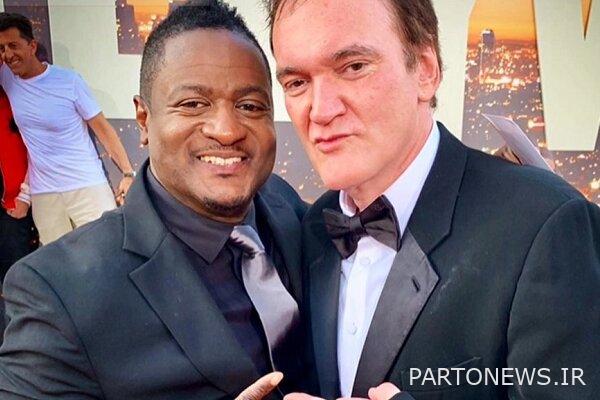 Charso Press: Keith Jefferson, the actor who worked with Quentin Tarantino on Django Unchained, The Hateful Eight, and Once Upon a Time in Hollywood, has died at the age of 53, according to Variety.
Jefferson announced this summer that he was diagnosed with cancer. He wrote: From time to time, God leaves you to face a challenge and deal with it. When I was first diagnosed with cancer, I had to pause and didn't want to share with anyone. Neither my family nor my extended family. Today I finally got to the point where I can share it with everyone because my faith is getting stronger.
Jefferson graduated from the University of Fine Arts with a degree in musical theater and then studied acting at the University of Arizona. He played his first role in Herbert Ross's 1995 film Life Ain't Meaning Without Boys alongside Whoopi Goldberg and Matthew McConaughey.
He starred alongside Jamie Foxx, Leonardo DiCaprio and Samuel L. Jackson in the movie "Django Unchained" in 2012, and then appeared in front of the camera as Charlie in the movie "The Hateful Eight" in 2015, and the actor "Rosy Rose Guy" in "Hollywood" was also
His longtime friend Jamie Foxx, who have appeared in many projects together, most recently in the movie "Funeral," took to social media to pay tribute to the actor, writing: "This one hurts so much." Kate, you were nothing but absolute grace, your whole life your heart was pure and your love was immeasurable. You were an amazing soul. We will all miss you. It takes a long time for this pain to heal. goodbye My friend.
Fox and Jefferson met at San Diego College and began working together in the 90s when Jefferson appeared in two episodes of The Jimmy Fox Show.
Jefferson also worked as a producer, voice actor, and acting coach. Among his other television and movie works, we can mention the series "Relative Opponents", "Stop Embarrassing Me", "Bush: Legacy". He was also an actor in drama scenes and played a role in several theater tours and regional theater productions.
He had several projects under construction and was looking forward to returning to work in the new year.