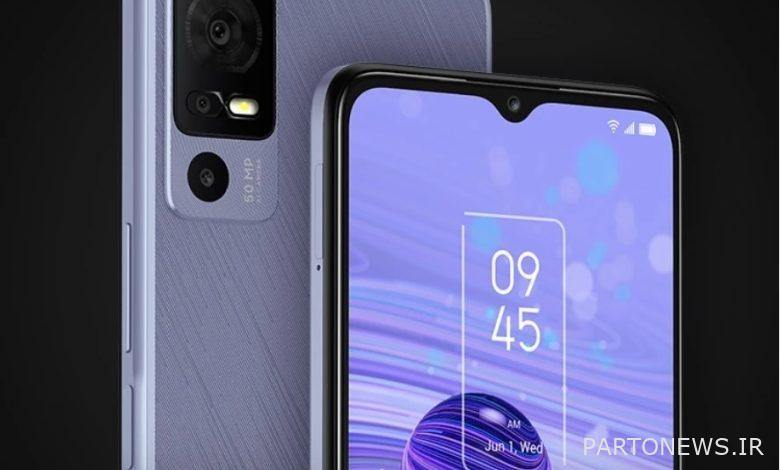 Simultaneously with the exhibition CES 2023the Chinese manufacturer TCL unveiled the TCL 40 series budget phones, the budget TCL Tab 8 LE tablet, as well as the RayNeo X2 augmented reality glasses.
Economic smartphones series TCL 40 They include three devices TCL 40 R 5G, TCL 40 SE and finally TCL 408, which is the cheapest member of this series with a price of $219.
Introduction of three smartphones by TCL
Smartphone TCL 40 R 5G Benefiting from 7nm Dimension 700 MediaTek chipset, it is actually the new version of TCL 40 R that supports 5G network. This means that the said mobile uses a 6.6-inch LCD screen with a resolution of 1612 x 720 pixels with a refresh rate of 90 Hz. On the back panel of the new Chinese mobile, there is a 50-megapixel main camera, a 2-megapixel depth detection camera and a 2-megapixel macro sensor.
There is an 8-megapixel selfie camera on the front panel. This smartphone has a 5000mAh battery, a 15W wired charger and a 3.5mm headphone jack.

Smartphone TCL 40 SE It is also supposed to be released in the first quarter of 2023 in Europe and then in other markets. This smartphone uses a 6.75-inch display with a refresh rate of 90 Hz.
Smartphone TCL 408 Also, with a price of $129, it is the cheapest mobile phone among the newly introduced TCL phones, which is supposed to be available to users in Asian and European markets. This smartphone is equipped with a Hyper camera that combines 50-megapixel sensor images with macro sensor images to take better photos.
TCL says all TCL 40 series phones use HD+ NXTVISION display technology, longer battery life, and a 50-megapixel camera with artificial intelligence.
TCL Tab 8 LE tablet and augmented reality glasses
In addition to budget phones, this company offers Android tablets TCL Tab 8 LE It has also revealed that it uses an 8-inch HD+ screen. This tablet is equipped with a quad-core chipset, 5 megapixel cameras on the back and front panels, 32 GB of storage memory and a microSD slot to increase its capacity. The new tablet is expected to be launched in the US at a possible price of $159.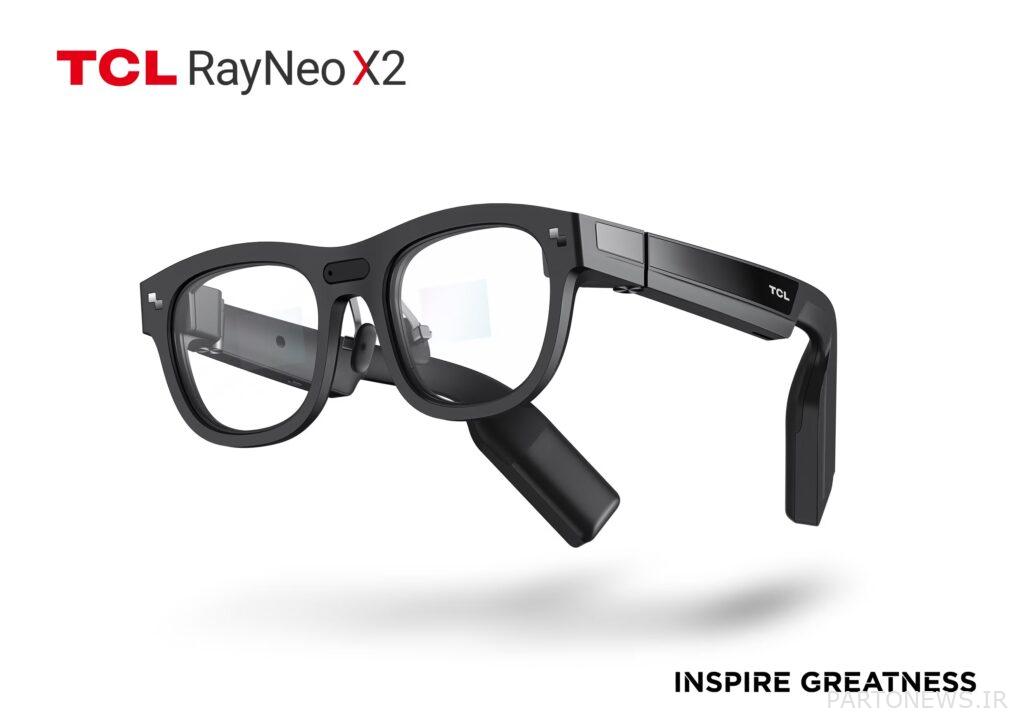 TCL also from RayNeo X2 augmented reality It has also unveiled that it uses Micro-LED displays and is as simple to use as regular glasses. These augmented reality glasses support various functions such as smart navigation, translation, photography and music playback.