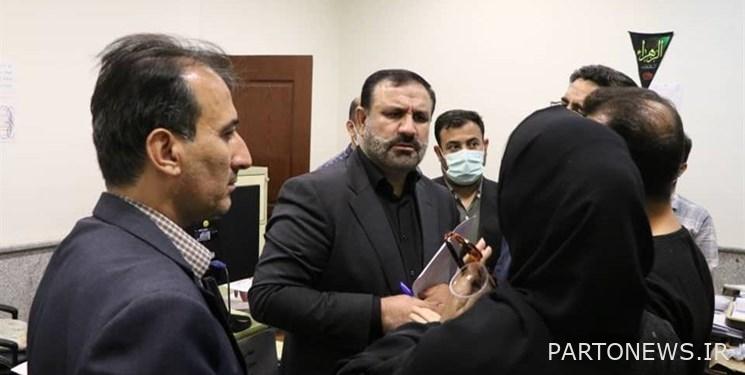 According to Fars News Agency; Ali Salehi, Tehran Prosecutor, during his intrusive visit to the Special Court for Criminal Affairs and Murder, emphasized on speeding up the judicial process and honoring the clients.
The Tehran Prosecutor, in the presence of various sections of the District 27 Prosecutor's Office, was closely acquainted with the operation of this complex and the way judicial cases are handled, and while informing about the activities carried out, provided the necessary recommendations and warnings to the staff and officials.
Tehran Prosecutor in this visit Special orders to expedite the processing of the case of a child who died in an ambulance Issued.
In a meeting with judges and administrative staff, Salehi also stressed the need to shorten the processing time of cases, maintain order in the workplace, and follow the principles and guidelines of the archives.
While addressing the requests and problems of judges and prosecutors, he stated: Judicial and administrative colleagues, while maintaining a jihadist spirit, should make every effort to expedite the proceedings and honor the clients.
The Tehran prosecutor also met face-to-face with some of the clients, while listening to the statements and demands of the people, and issued the necessary orders to consider the petitions.
End of message / T 1037
Suggest this for the front page