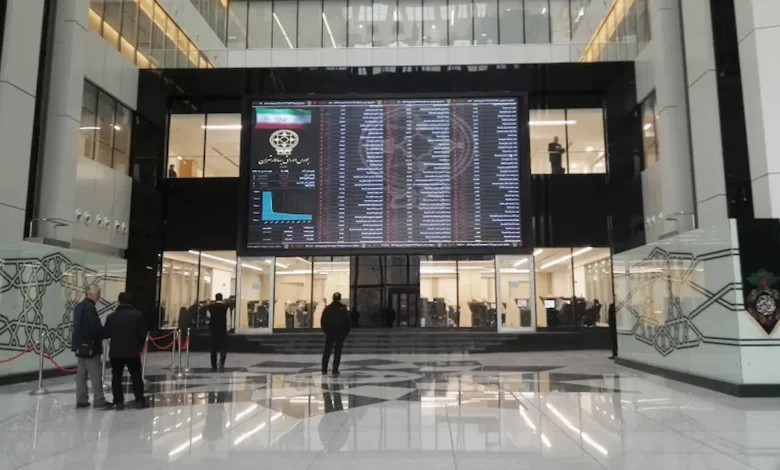 According to Tejarat News, Tehran Stock Exchange's reaction to the war on the shores of the Mediterranean Sea has attracted the attention of market professionals. Meanwhile, following the start of the war between Palestine and the Zionist regime, the total index of the Tehran Stock Exchange collapsed by more than 50,000 units in just one day, which means that Iran's capital market practically has no international connections and is not connected to global stock exchanges! However, the emotional reactions of the people of the capital market to any related and unrelated developments in the world have taken the breath of the Tehran Stock Exchange.
In the meantime, while it was expected that the price of the dollar jumped and it was on the verge of entering the channel of 53 thousand tomans, the Tehran Stock Exchange would traditionally react positively, but the effect of the growth of the dollar was neutralized as a result of the negative and irregular emotions of some shareholders. until the Iranian capital market is grounded again.
The risk of increased emotional trading for the stock market
At the same time, since the beginning of the week, the fear of the stock market has spread, and the analysts believe that this fear is nothing more than emotion and Tehran Stock Exchange is not threatened in any way. In this regard, the Secretary General of the Brokers Association has emphasized that the market conditions are fundamentally favorable and there is no particular risk to the market.
Azim Sabet considered the fall of the stock market more due to the excitement of the recent war between Palestine and the Zionist regime and said that the market had become negative due to the news of the war and there is no danger threatening the country's capital market.
In this regard, he added: One of the factors influencing the state of the capital market is the issue of feelings and emotions caused by various environmental news and rumors. Thabit emphasized: These emotions may be due to various positive or negative events that are happening around us.
The Secretary General of the Association of Stock and Securities Brokers noted: In this situation, not only the capital market of Iran, but also all the stock exchanges of the region and the world show emotional reactions to various news. For this reason, the capital market can usually be considered the smartest financial market.
Favorable stock market conditions
Sabet further emphasized: Considering these conditions, the state of the country's capital market is fundamentally in favorable conditions, and based on this, in the near future, with the subsidence of the negative atmosphere, we can witness the reduction of fluctuations and the improvement of the state of this market. In an interview with Bors News, he said: There is no worrying issue regarding the capital market.
Read more reports on the capital market page.