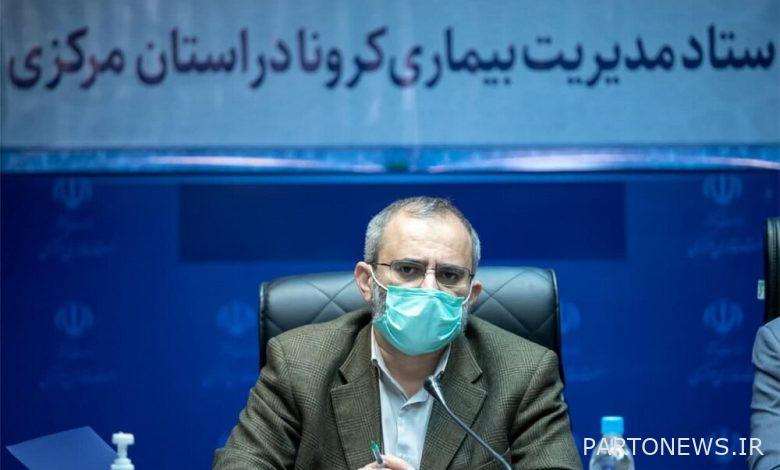 According to the Mehr correspondent, Farzad Mokhles al-A'meh said at a meeting of the Central Province Corona headquarters at noon on Saturday: Central Province is crossing the sixth wave of the Corona, and with the cooperation of the people, passing this wave of the disease did not have the limitations of the past. Accordingly classes Schools and educational centers should be based on the pattern before A side امیکرون And be held in full compliance with health protocols.
He continued: "The number of patients and casualties in Covid has a downward trend and we hope to cross this wave by the end of this week as conditions improve." Of course, citizens should pay attention to the fact that the situation is not stable in any situation, and this may be the case A side Or new strains pose risks.
The central governor said: Markazi province is a leader in injecting corona vaccine and Markazi province vaccination is higher than the national average.
Mukhlesa Al-Aimeh stated: The possibility of Nowruz travel has been provided after more than 2 years of widespread conflict with the Corona virus and due to extensive vaccination, and it is expected that people who suffer from A side امیکرون After three weeks of recovery, they were vaccinated for the third time.
He added that the authorities will decide on the fourth injection next year: "People must follow health protocols to have a safe Nowruz and not fail to get vaccinated." Meanwhile, the Path of Light has also been activated in Markazi Province, and the staff is responsible for making every effort to protect the health of the people. بکار Take.
Mokhles Al-Imam, emphasizing the increase of mobile vaccination centers by Arak Municipality, said: Arak Municipality about فرکارتها It must take the necessary measures and no negligence in this regard is acceptable.
The central governor stated: 43% of the employees of the government of Markazi province have been vaccinated for the third time, which is acceptable, and the rest of the employees should be vaccinated as soon as possible. At the same time, governors must take the necessary measures to comply with health protocols in indoor places such as markets.