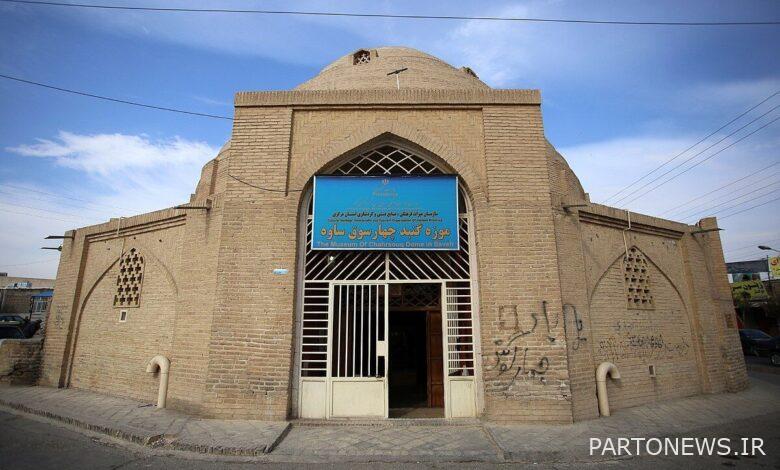 According to Aria Heritage Report, quoting the public relations of the General Directorate of Cultural Heritage, Tourism and Handicrafts of the Central Province, Reza Ayaz announced this news and said: These works include the historical foundation of Silijard village, Shmuel the Prophet's tomb, Chahar Souq Museum and Imamzade Noh of Balqavi village, for which 25 billion Rials were spent to restore them. It has been spent.
The Head of Cultural Heritage, Tourism and Handicrafts Department of Saveh city added: Silijerd tower which belongs to the Qajar era and this year restoration measures have been carried out with the cost of 500 million Rials, including the implementation of brick millenium, framing and installation of windows, tilting and strapping.
He reminded: Shmuel Nabi's mausoleum is located in the Prophet's village of this city, and one billion and 500 million Rials have been spent for the execution of stone masonry, framing and tilting, restoration and brick paving.
Ayaz added: For the Chaharsouk Museum of this city, as one of the buildings left over from the Safavid era, a credit is spent every year for the continuation of its restoration and maintenance, and 500 million Rials was spent this year for cleaning, sealing and replacing its worn bricks.
The head of the cultural heritage, tourism and handicrafts department of Saveh city stated: In order to protect the tomb of Imamzadeh Noah bin Musa bin Jafar in Balqavi village of this city, which was a relic of the patriarchal era, restoration operations including tilting, insulation and strapping have been carried out.
Tomb of Imamzade Noh bin Musa Jafar on 10 December 1354 with registration number 1199, dome building of Chahar Souq Museum on 16 June 1356 with registration number 1382, Tomb of Shmuel the Prophet on 14 Mehr 1354 with registration number 1181 and Takiya Silijard on 20 May 1386 with registration no. 19056 has been registered as one of the national works of Iran.
Saveh city has 430 identified historical monuments, 130 of which have been registered in the list of national monuments.
end of message/