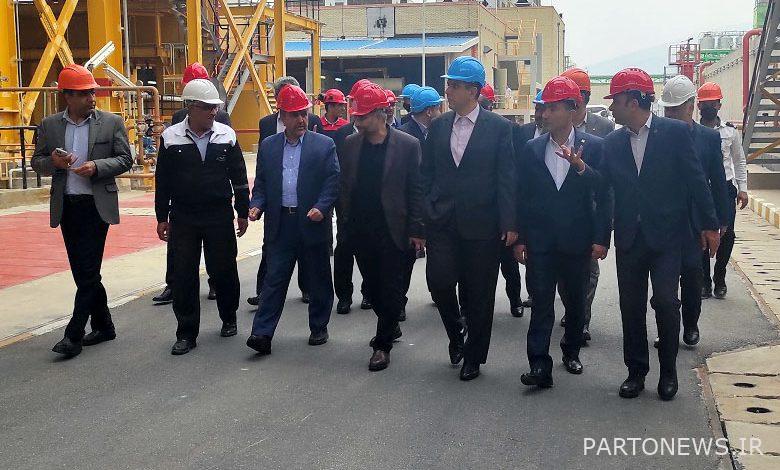 According to the report of Iran Economist, citing the public relations of Saderat Bank of Iran, Seyyed Diya Imani, during a trip to Bushehr, while visiting four branches of the bank in this province, in a meeting with the directors of two petrochemical companies "Pars" and "Kimaya Pars Middle East" said: the cooperation of Saderat Iran Bank With the petrochemical industry, it has become an important factor in helping to finance the chain in this industry to the extent that special credit packages such as "Petrosad" have been used for this purpose and have been welcomed.
He added: the use of the facilities and capabilities of Saderat Bank of Iran's domestic and foreign branches to provide various financial services and support domestic industries, especially the petrochemical industry, will be pursued seriously, and in addition, all the capacities of the bank's utility companies, including Sepehr Exchange, Sarmad Insurance, Sepehr Capital Funding, leasing, electronic payment and other facilities will be used to serve these collections.
Imani called Saderat Bank of Iran's support to the petrochemical industry as strategic and has a valuable national position and added: "Sedaret Bank of Iran will use modern financial tools to develop another leaf of this cooperation to develop and continue this strategy."
Referring to the bank's readiness to provide all kinds of financial services and respond to the facility and credit needs of this industry, he explained the bank's capabilities, including issuing letters of credit and guarantees, as well as promissory notes as one of the most important financing tools in the banking network.
In these separate meetings, Seyed Hamid Zare, deputy CEO and manager of Pars Petrochemical Complex, as well as Amir Ganjidoost, CEO of Pars Middle East Kimiai Petrochemical Company, with appreciation for the support of Saderat Bank of Iran, called for increasing cooperation and using the internal and regional capabilities of Saderat Bank of Iran to implement their development plans. became
The CEO of Saderat Bank of Iran, in this trip, which was accompanied by the deputy branches, credit and banking of the bank, as well as the manager of the southern branch and the branch manager of Bushehr province, from the four branches of "Chah Mubarak", "Akhund", "Asalwieh" and "Nakhel Taghi". The bank visited the process of serving the people and the economic infrastructure of the region.