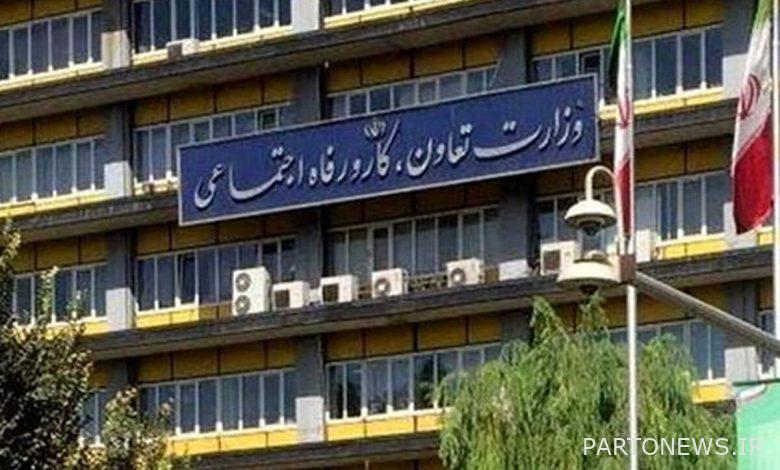 Mehdi Maskani, Deputy Minister of Cooperative Affairs, Minister of Cooperatives, Labor and Social Welfare, quoted by Mehr news agency, stated: The development document of the cooperative sector, which was approved by the government in March last year, was approved on March 28, 1401. It was announced by the president for implementation.
He added: This document was prepared after the order of the president and was reviewed for 6 months in the specialized, main and subsidiary commissions of the government, then it went to the government for approval, and after it was approved by the government board, on 28 March 1401 by the president for implementation. It was announced.
The Deputy of Cooperative Affairs stated: In 1391, a cooperative development document was prepared, but it was not implemented. This document is actually an amendment to the previous cooperative development document that was recently announced.
He stated: Cooperative Coordination Council to follow up on the implementation of the Cooperative Development Document composed of the President and 7 Ministers of Jihad Agriculture, Cooperative, Labor and Social Welfare. silenceeconomy, education, science, road and urban development, and two heads of departments including the program and budget organization, the administrative and employment organization, and the central bank.
According to Maskani, the secretary of the Cooperative Coordination Council submits a report on the performance of this council to the president every six months.
The amendment document for the development of the cooperative sector was prepared with the approval of the Cabinet of Ministers with the aim of increasing the share of the cooperative sector in the country's economy to twenty-five percent. The 13th People's Government facilitated the way to achieve the mentioned goal by preparing the "Cooperation Sector Development Document" and presenting a set of solutions.
Council of Ministers approval regarding the cooperation sector development document proposed by the Iran Cooperative Chamber and the Ministry of Cooperatives, Labor and Social Welfare and with the cooperation of the Ministries of Agricultural Jihad, Economic Affairs and Finance and Industry, Mining and Trade, the Central Bank of the Islamic Republic of Iran and the Program Organization and The country's budget was approved based on Article 138 of the Constitution of the Islamic Republic of Iran and Clause (a) of Article (9) of the Law on the Implementation of General Policies of Article 44 (44) of the Constitution – approved in 2006, by the First Vice President It was announced. This letter of approval replaces letter of approval No. 23609/ T 46116 e It is dated 2/8/1392.