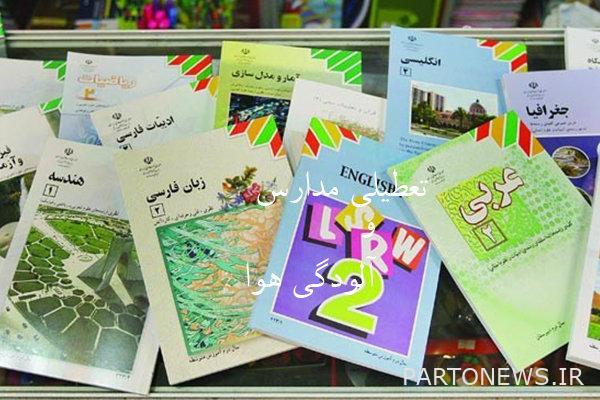 According to Mehr News Agency, Hassan Maleki, the head of the Educational Research and Planning Organization, pointed out that this year we were able to print and distribute 146 million textbooks in 945 textbooks across the country: At the same time, textbooks are being distributed to schools. It is done and every student who has not succeeded in registering an order for any reason has the opportunity to register until September 22nd. No student will be left without a book. The textbook is not available to students except this route and registration must be done.
Regarding the distribution of textbooks, he added: "There is no problem with the distribution of textbooks among the basics;" In the last month of this year, we were faced with registering orders in transfer bases, and in the tenth grade, we did not register orders and distribute textbooks in a normal way because it was difficult to register students in the Sida system, but this problem has been largely resolved.
According to Maleki, so far in the elementary course 96.92%, the first year of high school 87.22%, the second year of high school 83.07%, we have registered textbook orders and a total of 91.96% of the order registration has been done, of which 89.98 The enrollment percentage was students. Of this statistic, 9% of students have not yet registered an order.
Students and their parents can, if they wish, through the system https://www.irtextbook.ir Enter the sales and distribution system of educational materials and place an order. To enter the student's national code system, the "username" and the 6 digits to the right of the student ID card serial number are the "password" to enter the system.
Also, students who have changed their school of residence have the opportunity to change the address of their school of study through the mentioned address until September 22nd.
Purchasing a textbook requires the registration of students in the Pada system and the identification of the school where they study. If a student does not register in this system, he will not be able to buy a textbook.
.