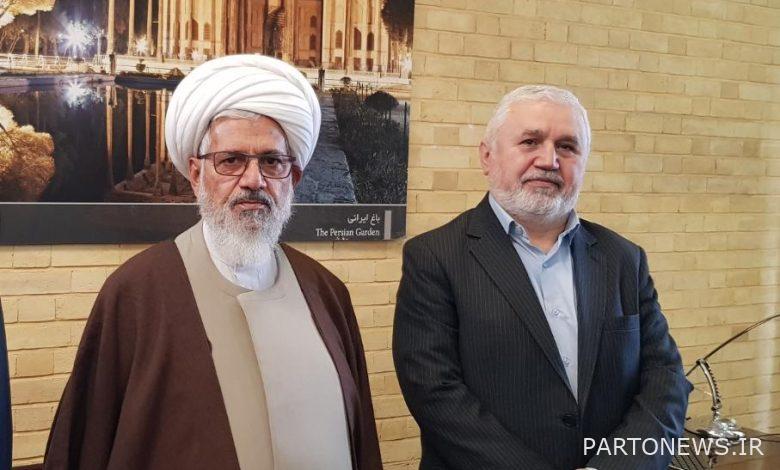 According to the report of Aria Heritage, quoted by the General Directorate of Public Relations and Information of the Ministry of Heritage, Culture, Tourism and Handicrafts, Ayatollah Ali Khatami in this meeting, which took place on Monday, November 1, 1400, recorded the world mourning ceremony And the Deputy Minister of Cultural Heritage requested.
The mourning and mourning ceremony of Al-Abbas Day, which is more than a century old, is held every year on the 8th of Muharram and at the same time with the night of Hosseini's development in honor of the myth of loyalty and literature of Hazrat Abolfazl (AS) in the Great Husseiniya of Zanjan.
The Great Hosseinia of Zanjan is one of the religious places of Zanjan with a history of more than a century. This husseiniyya has been dedicated by two of the city's benefactors, Haj Mirza Mohammad Naghi and Haj Mirza Babaei.
The mourning and mourning ceremonies of Al-Abbas Day in this Husseiniyya are world famous and are held every year on the eighth day of Muharram. The movement of mourning groups on this day begins with more than 500,000 mourners from Hosseinieh to Imamzadeh Ibrahim with a distance of more than 2 kilometers from the noon call to prayer and lasts until the evening call to prayer.
Hosseini's night mourning procession, which is held every year with the presence of hundreds of thousands of Hosseini mourners, was registered on December 6, 2008 as the tenth spiritual heritage of the country in the list of cultural heritage, tourism and handicrafts.
.