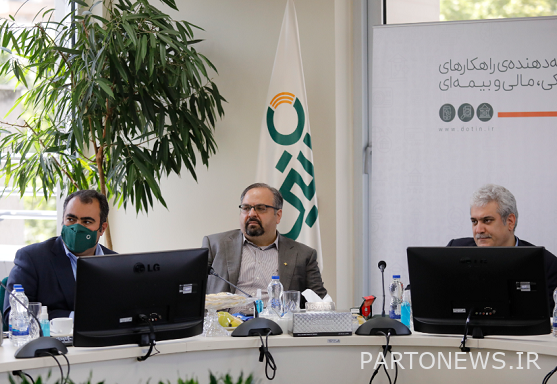 According to Monetary News, Sorena Sattari, Vice President for Science and Technology, visited Datin Company on Tuesday evening, June 8, and answered media questions.
"I am glad that all the project work was done in the country and we did not have to use foreign software," Sorena Sattari said during the visit, referring to the merger of banks with Sepah Bank and the government's assessment of the project. "I think this is a very serious advantage."
Asked whether the growth of knowledge-based companies is a cause for concern, he said: "Last year, about a thousand knowledge-based companies started operating, which I believe is not a large number. This year, in the first three months, more than 150 knowledge-based companies have been added. "Receiving the Knowledge-Based Award has certain standards that are set in the working group."
"Loans are certainly not a good solution for companies unless they are mature enough to use them," said the vice president for science and technology, referring to the provision of facilities to knowledge-based companies and the possibility of hiring and discarding truly innovative companies. On the other hand, the amount of these loans is not strange. At the same time, these companies are evaluated once and the loan arrears they take are very low, in the tenth percentile. The directors of many knowledge-based companies are university professors, and it is clear that they are not seeking rent-seeking. "I believe that if the country is going to support lending somewhere, it's here."
Sattari also said about the government's plans in the field of digital economy: "The digital economy working group in the government is under the supervision of the Minister of Communications and it happens to have good approvals, but the truth is that such activities also require cultural work. "Although government approvals are mandatory for the apparatus, we must all strive to implement public culture in this area as well."
During the visit, Sorena Sattari visited the Departments of Infrastructure, Product Development and New Banking and spoke with data experts.