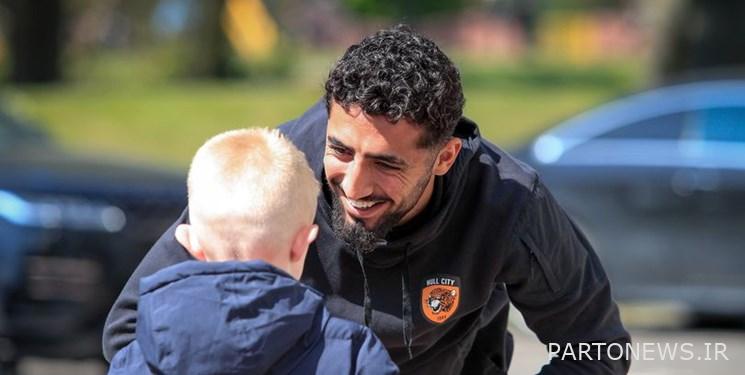 According to Fars News Agency, the English "the72" site reported in a report on Hull City summer transfers and two possible acquisitions of the English club.
Our national team striker Allahyar Sayadmanesh is one of the two possible purchases of Hull City. The Iranian star played on loan for the English team for 6 months, after which he obtained the consent of the English club's leaders for his permanent purchase from Fenerbahce.
According to this English media, Hull City fans are waiting for the Iranian star to shine more in the new season of Champion Shape than last season.
Hull City fans are waiting for Sayadmanesh to start the engine of the team's attacking line and help the English team to score more goals.
The hunter played only 12 games in the first half of his season at Hull City due to a number of injuries and managed to score one goal. Of course, the Iranian national team striker appeared in most games as a reserve player and did not have much opportunity to play.
End of message /
Suggest this for the front page