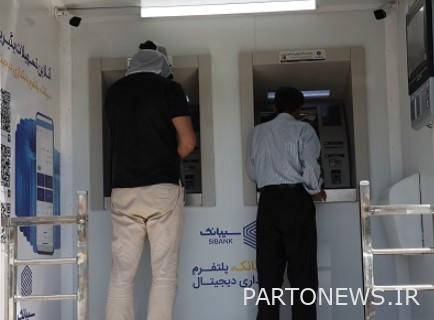 According to the financial news report, citing the public relations of Sina Bank, with the aim of providing good service and well-being to Arbaeen Hosseini pilgrims, from the beginning of September this year until now, with the deployment of 3 trucks containing ATMs and cashless machines at the borders of Shalamcheh, Khosravi and Mehran, services It has provided the financial needs of the compatriots.
Based on this, each of these vans, located at the Mustafafan Foundation processions, contains two ATMs and one cashless machine, and all pilgrims and compatriots who have bank cards that are members of the Shatab network can use these ATMs to get the services they need. From withdrawing funds, transferring funds, buying recharges, etc. receive
It should be mentioned that Sina Bank has installed a fixed ATM machine at the border of Chadaba so that other compatriots who intend to cross the border of Chadaba can also benefit from these banking services.
To view the video of Sina Bank providing services to Hosseini Arbaeen pilgrims in the western borders of the country Here Click the