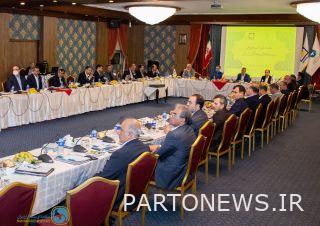 According to the monetary news, quoting the public relations of the Iranian Insurers Syndicate, in this meeting, Karimi, Secretary General of the Iranian Insurers Syndicate, after welcoming and congratulating the anniversary of the establishment of Central Insurance, presented a performance report for 1400, which was welcomed and approved by members. Subsequently, the report of the syndicate inspector was read and the financial statements up to March 20, 2014 were reviewed by the esteemed members of the council and approved unanimously.
In this meeting, Dr. Karimi in a report describing the performance and actions of the Syndicate in various fields, including the General Council, the Board of Directors, specialized commissions, syndicate actions, syndicate specialized panels in the 28th Insurance and Development Conference, committees and councils , Specialized working groups, Provincial Coordination Council, interactions with industry governing bodies, union representatives in various boards and internal units and development of union presence in boards and committees of national organizations in order to protect the rights of insurers the payment.
Also brief explanations about life and health insurance tax exemption, agreement with the Social Security Organization, third party premium rate reform, exemption of the insurance industry from paying interest on bank deposits, actions in social security claims assessment boards and pursuing industry-related topics Insurance in the 1401 Budget Law was one of the main points of the Secretary General's remarks, which prevented significant sums from leaving the insurance industry.
Also, in this meeting, according to Article 21 of the Articles of Association of this union, the main inspector and the substitute inspector were selected for the fiscal year 1401.
It is worth mentioning that the first meeting of the General Council of the Iranian Insurers Syndicate was held in 1401, hosted by Pasargad Insurance, at the Laleh Hotel in Tehran.