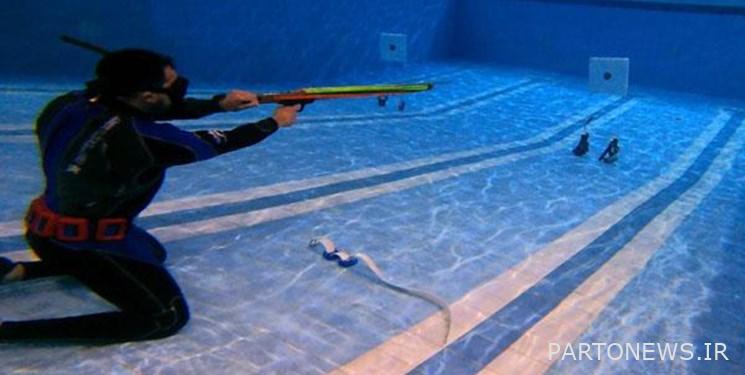 According to Fars News Agency, the first national target shooting competition was held in Tehran with the participation of 3 athletes at the Jamaran swimming pool.
Amin Jadidi and Mohammad Khalilnejad were in charge of judging and safety of these competitions, respectively, while Ishaq Khajehzadeh and Afshin Razmjoo were the coaches present in this competition.
At the end of these competitions, Reza Zandi and Khalil Mansoorizadeh jointly won first place. The second round of the Target Shooting Tournament is scheduled for late summer, as planned by the Diving Committee.
Amin Jadidi, the head of the freestyle diving committee, said: "Target shooting is one of the disciplines of the World Federation. So far, several world competitions in this discipline have been held, but no representative from Iran has participated in them." For this reason, we intend to hold several domestic competitions with the aim of identifying talent, in order to identify the top individuals and plan to participate in world competitions.
End of message /
Suggest this for the front page