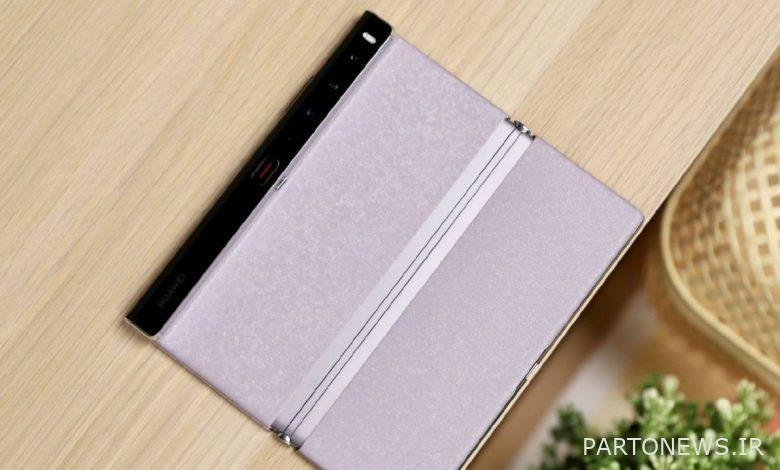 Huawei It has not yet given in to sanctions and restrictions and will continue to do so. This company is one of the first suppliers of mobile phones Folding Was, today from his new clamshell phone ie Huawei Mate Xs 2 Unveiled. This clamshell phone uses a Snapdragon 888 chip and a 50-megapixel main camera.
Huawei announced last week that it plans to hold a new event on May 28th. Finally, today, the 8th of Ordibehesht, came to witness the unveiling of the latest Chinese clamshell phone called Huawei Mate Xs 2 Let's be. This device is by no means cheap and its price is about $ 1,500 Starts.
Technical specifications and price of Huawei Mate Xs 2 clamshell phone
Huawei on Formal event Which he held today, finally presented his important and new product. This product is a Folding phone Offers a variety of capabilities that we will discuss in the following.
Let's start with the design of this clamshell phone; Where we are faced with a not so new look. In fact, the appearance and design language of the Huawei Mate Xs 2 are very similar to Huawei Mate Xs has it. The form factor of this clamshell phone is such that it uses only one display; This screen has the dimensions of a phone when closed and turns into a tablet when open.
Huawei Mate Xs 2 is in a very good condition in terms of build quality. The body of this phone is made of different quality materials such as ultra-light fiberglass, titanium and steel. Of course, the weight of this phone is not light and about 255 grams arrives. Its thickness is also equal to when opened 5.4 mm Is a good number. Huawei three different colors pink، Black And White For Mate Xs 2.
| | |
| --- | --- |
| | Huawei Mate Xs 2 |
| Display | OLED panel with 120Hz refresh rate, 6.5 inches in closed mode and 7.8 inches in open mode |
| Chips | Snapdragon 888 4G model |
| RAM memory | 8 or 12 GB |
| internal memory | 256 or 512 GB |
| Selfie camera | 10.7 megapixels |
| Main camera | 50 + 13 + 8 megapixels with 3x optical zoom capability |
| Battery and charger | 4880 mAh with 66 watt charger |
| Coloring | Black, white and pink |
| base price | $ 1511 |
Display OLED Device in closed mode, size 6.5 inches has it. If you want to use more space, you have to go to the unlocked mode of this clamshell phone 7.8 inches At your disposal. The specifications of this display can be clearly + Full HD, Refresh rate 120 Hz And the ability to display more than 1 billion colors. There is also a hole at the top of the screen of this phone. One of the strengths of this display is that there are no wrinkles on it.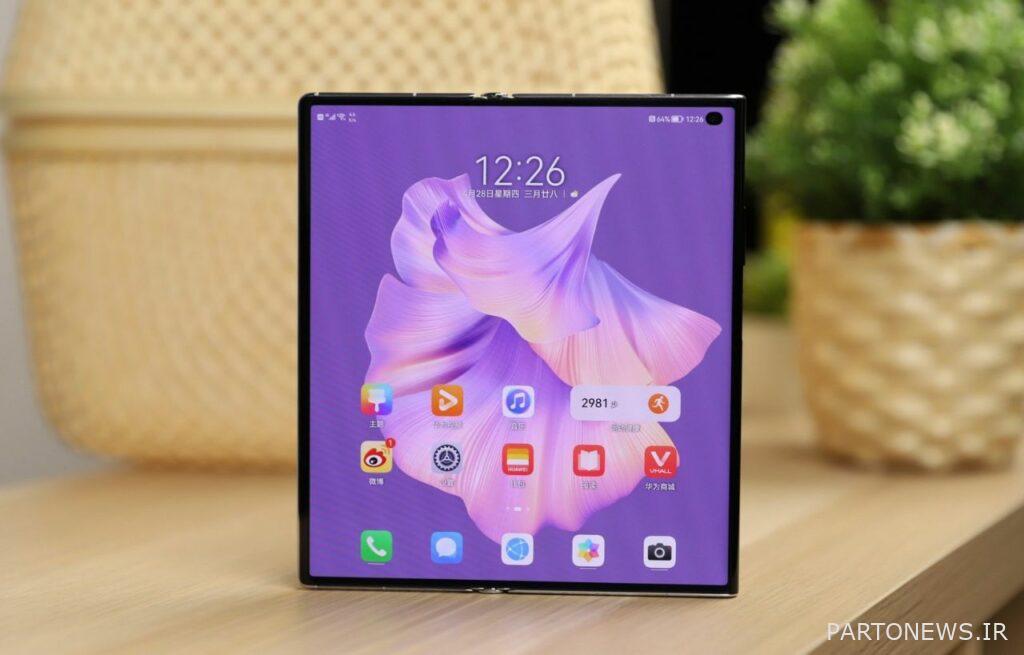 Powering this new clamshell phone is Qualcomm's former flagship chip Snapdragon 888 Is. Of course, the Huawei Mate Xs 2, like previous Huawei flagships, and due to existing limitations, from 4G model This chip uses. The Chinese have 8 or 12 GB of RAM along with 256 or 512 GB of internal memory for their new clamshell phone.
Huawei has given a special maneuver on the camera system of this clamshell phone. Almond eyes are included in the camera system 50 megapixel wide camera13-megapixel ultra-wide and 8-megapixel telephoto with 3x optical zoom Used in this phone. An LED flash is also located on top of the device's main camera. The Huawei Mate Xs 2 selfie camera has a resolution of 10.7 megapixels.
This clamshell phone from Pen M-Pen 2S Huawei also supports the latest generation of Huawei pens. Chinese by default from HarmonyOS 2.0 Used on this product. Huawei Mate Xs 2 is equipped with a kind of liquid graphene cooling system for cooling. Finally, the energy of this clamshell phone 4880 mAh battery Is provided. This battery from 66 watt charging technology supports.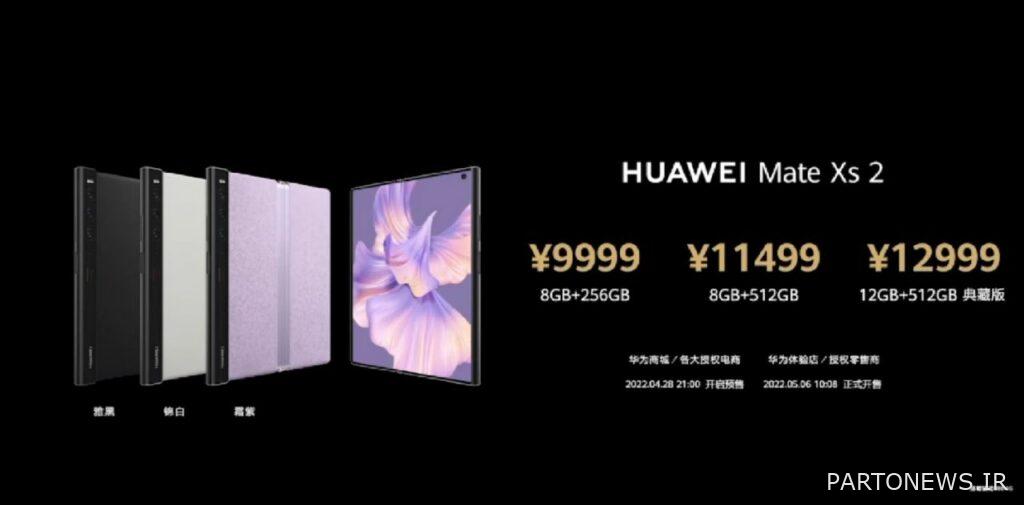 Huawei has not yet talked about the details of launching this clamshell phone in the global market. So apparently the company intends to launch the Mate Xs 2 only in its own country, China. The prices of different models of this clamshell phone are as follows:
Model 8/256 GB: 9999 yuan ($ 1511)
Model 8/512 GB: 11499 yuan ($ 1738)
12/512 GB version: 12999 yuan ($ 1965)
What do you think about the Huawei Mate Xs 2 clamshell?