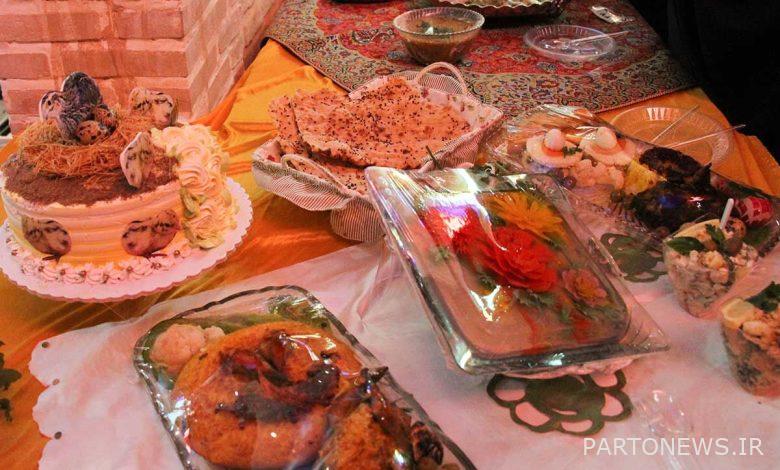 According to IRNA, quail have a warm nature and can be used to prepare a variety of dishes. A variety of bottoms, grilled quail, stuffed quail are cooked in this festival and exhibited in the royal residence.
The head of Meybod governorate, visiting the exhibition and attending the festival, thanked the organizers of this happy cultural event and said: "Holding these festivals will diversify the cooking of quail, which requires expertise, and increase its per capita consumption as a nutritious food."
سید جمال سجادی پور He added: "Quail consumption is still in a good position compared to previous years, and God willing, this festival will mark good events for the further development of quail breeding in the city, as well as ecotourism."
Hadi Barzegar The deputy of Meybod Basij Resistance Area also congratulated Khadijeh Kobra, Basij Sazandegi, the head of the traditional restaurant of Shahneshin, the officials and women participating in the exhibition and festival, and expressed hope that the virus would be eradicated. Corona to hold such programs on a larger scale.
پروین امینیان Khadijeh Kobra, Commander of the Basij Resistance, stated that the purpose of holding the quail food exhibition and festival was to support women entrepreneurs and activists in the field of home-based businesses and to introduce healthy food. The festival appreciated.
In an interview with IRNA, Khadijeh Kobra, the head of the Basij Sazandegi in the Basij Resistance, and one of those involved in holding the festival, said: Kobideh, Tehchin, stuffed quail, quail cake participated in the festival.
Shahnaz Karimi The purpose of holding the quail-centered festival was to acquaint more families with the healing properties of quail and its cooking methods, and added: The exhibition of handicrafts and home-made products, including 42 booths, in cooperation with the head of Shahneshin restaurant for five nights from 10 March was held from 4 pm to 9 pm.
According to Mehri Baghestani Cooking instructor In this festival, a variety of dishes can be prepared using quail meat, and only freshness, good cleaning and flavoring are important, and in cooking it, less and more turmeric, saffron and all kinds of condiments are used.
Meybod is the first producer of quail in industrial and hygienic methods in Iran and the Middle East with international standards, the quail breeding plan by the late Dr. Mohammad Ali Radi Meybodi In the early 1960s, during his tenure, he was appointed Deputy Minister of Livestock Affairs at the Ministry of Agriculture.
the doctor محمد رادی He started breeding quail in 1964 and 1965 with 11 quail eggs brought to him by friends from France, with a very small, rudimentary incubator he had built as a student in the basement.
The quail is a hardy, strong and resilient bird and can grow and reproduce in a wide range of areas with different climates, this ability is due to the high adaptability of this bird to various environmental conditions.
The center of Meybod, a city of 107,000 people, is located 50 km northwest of Yazd, the capital of this province.