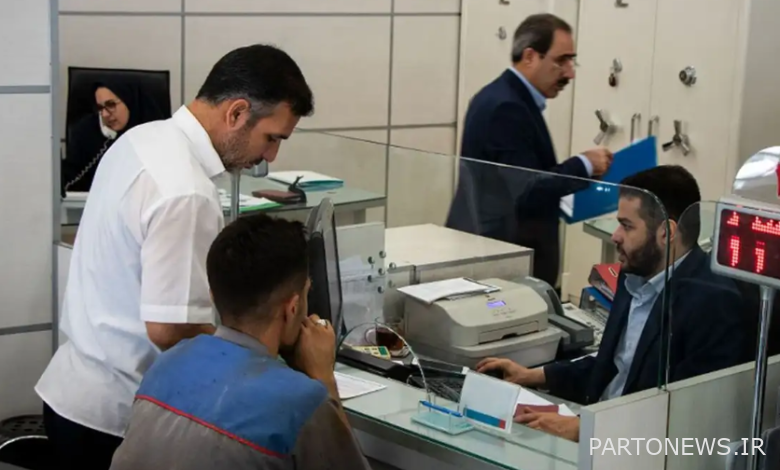 The CEO of a bank believes that if we don't solve all the problems with the tools of the banking system, we have taken a big step towards solving the imbalance of banks.
One of the most important criticisms that are always directed at governments is the double pressure on them to grant debt relief and finance various projects. However, this issue has intensified in the 13th government compared to other governments. So that some experts consider this government's dominance over banks as a kind of borrowing from the banking network and refer to this process as one of the factors of banks' disharmony.
Recently, this issue has also been criticized by the CEO of Tejarat Bank, and Hadi Akhlik has commented on it.
The government does not recognize the debt to the banks
About the government's pressure on the banks, Ekhli said: "If we accept the principle that we don't want to solve all the problems with the tools of the banking system, we have taken a very big step towards solving the imbalance of the banks." That is, let's accept that banks have literature, a specific framework and defined mechanisms in which they should operate with freedom of action."
He went on to discuss the challenges of collecting banks' claims from the government and explained: "For example, if a bank is told today that it is in default, it will say that this is true, but part of this inconsistency is because 100,000 billion tomans from the government is a creditor. When this bank turns to the government to collect its claims, the government does not recognize this debt in the first place and then calculates its interest rate at will. "The government also turns its back on the banks and assigns them tasks."
In order to solve the problem of banks' disharmony, its factors must be eliminated
The CEO of Tejarat Bank further stated: "The government explains about this issue that these issues are related to national and sovereign discussions. However, if we are supposed to solve the governance issues within the framework of an economic enterprise, the bank can no longer solve the issues with its defined rules and system. Therefore, there is no other way to solve the issue of banks' imbalances except to think about removing the path of imbalances and the factors that cause them."
At the end, Ekhli avoided the issue of selling surplus assets of banks and noted: "Currently, if banks want to sell their assets, they face a thousand and one problems. Banks worry about being accountable to multiple people after selling their assets. Therefore, the reasons for this should also be provided."
Source: Tejarat News