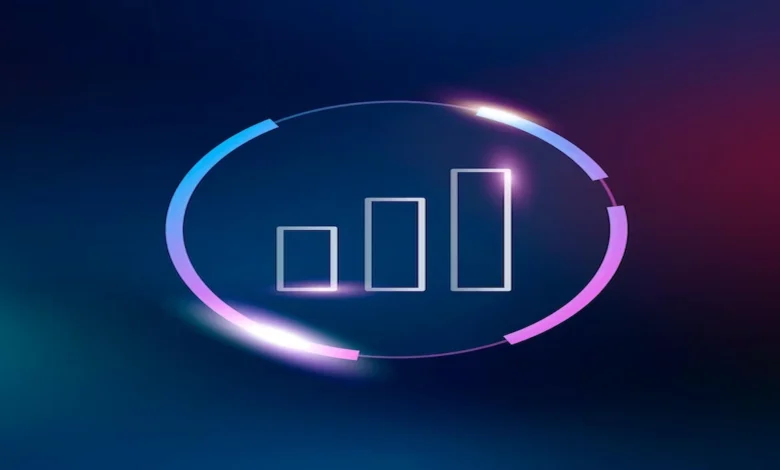 According to Tejarat News, a look at the transactions of the third week of September indicates a downward closing of the weekly candle of the total index. So that the total index reached the level of two million and 121 thousand units with a drop of 0.26% from the level of two million and 126 thousand units.
But the changes in the height of the equal weight index were not the same as the total index; So that the equal weight index increased by 0.52 percent last week and reached 721 thousand units from 718 thousand units.
It should be mentioned that in the last week of September, a total of 975 billion Tomans were withdrawn from the capital market. Also, the average value of retail transactions was recorded at 4,201 billion tomans, which was a five percent drop compared to last week. The average trading volume in the fourth week of September was seven billion and 200 million shares.
The highest and lowest yield of the week
The analysis of the transactions of the fourth week of September 1402 shows that the shares of Rayan Hamafza Company, with an increase of 23% during four trading days, became the most profitable share of the capital market and reached the price of 1,977 Tomans. Rafza's technical analysis also indicates that the most important support for the stock is at the level of 1,750 and its closest resistance is the level of 2,17 Tomans.
Also, the two shares of Bahawar and Qazvin increased by 17% and 18% respectively in these four working days and reached the levels of 533 and 850 Tomans. Also, the support and resistance levels of these two stocks are also shown in the above table.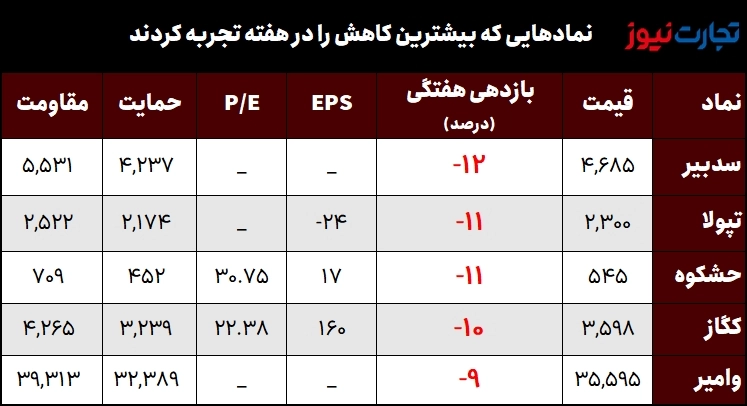 On the other side, Sedbir, which is considered an investment share, had the worst performance among its competitors with a 12% drop and recorded a balance of 4,685 tomans on the first OTC board. The two levels of 4,237 Tomans and 5,531 Tomans have been identified as the most important support and resistance levels of the share.
Tepola and Hashkoh were also named as other high-yielding shares of the stock market in the fourth week of Shahrivar. It should be mentioned that these two shares reached the levels of 2,300 Tomans and 545 Tomans this week with a decrease of 11%.
Read more reports on the capital market page.