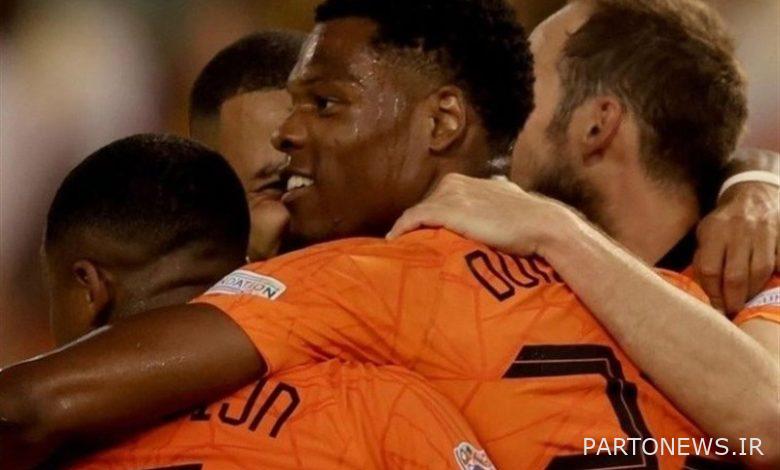 According to Tasnim news agency, on Friday night, following the matches of the first week of the Europa League football matches, Croatia hosted Austria in the first group of League A and lost 3-0.
Marko Arnatovic in the 41st minute, Michael Gregoritch in the 54th minute and Marcel Sabitzer in the 57th minute opened the scoring for Zlatko Dalic.
In the other match of this group, the French national team lined up against Denmark and lost 2-1. Karim Benzema scored in the 51st minute, but Andreas Cornelius equalized in the 68th minute for Denmark. That was not the end of the matter, and Cornelius scored the second goal for Casper Hiulmand's team in the 88th minute.
Belgium also hosted the Netherlands at home in the fourth group of League A and were humiliated by a 4-1 defeat. Steven Barkhavin in the 40th minute, Memphis Depay in the 51st and 66th minutes and Denzel Dumfries in the 62nd minute scored for the Orange Tulips. In the 90 + 3 minute, Michi Batshuayi was able to make up for one of the goals scored by the European Red Devils and reduce the weight of the team's defeat.
In the third group of League C, Belarus lost to Slovakia 1-0.
Also in the first group of League D, Latvia defeated Andorra 3-0 and Moldova won 2-0 at home to Liechtenstein.