Balls and nets
Sport
The imminent defeat of the Iranian national team against Brazil / It is too early to cook! Mehr News Agency Iran and world's news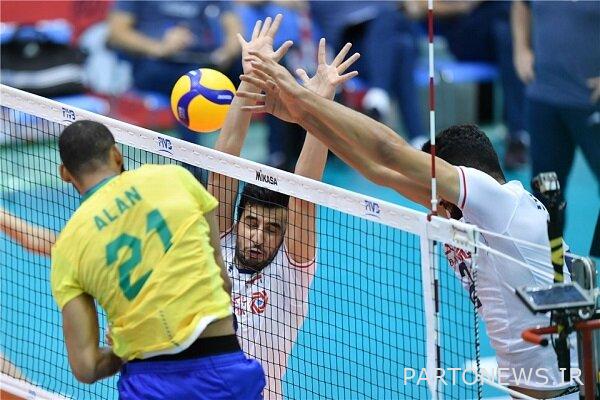 According to the Mehr reporter, the Iranian national volleyball team played against the Brazilian national team in the third match of the second week of the 2022 Nations League from 6 pm today, Friday, in Sofia, Bulgaria, and suffered a 3-0 defeat.
The Iranian national team, which had high morale and motivation with the victory over the United States, passed the first set with strength and although it was a close competition, in the end, it lost 28-30 to its strong opponent.
The close rivalry between Iran and Brazil continued in the second set and the two teams went on to win, but in the end, the Brazilian yellow team managed to defeat Iran 25-23. But this competition was not close in the third set and the Brazilians advanced with a difference and managed to defeat Iran 25-1819 and achieve a 3-0 victory.
Although the Iranian national team did well in the match against the United States and Brazil, but due to the changes that have been made, they still need time to mature and become more experienced in order to reach the necessary coordination.