Balls and nets
Sport
The invited must attend the national volleyball team camp on April 6 – Mehr News Agency | Iran and world's news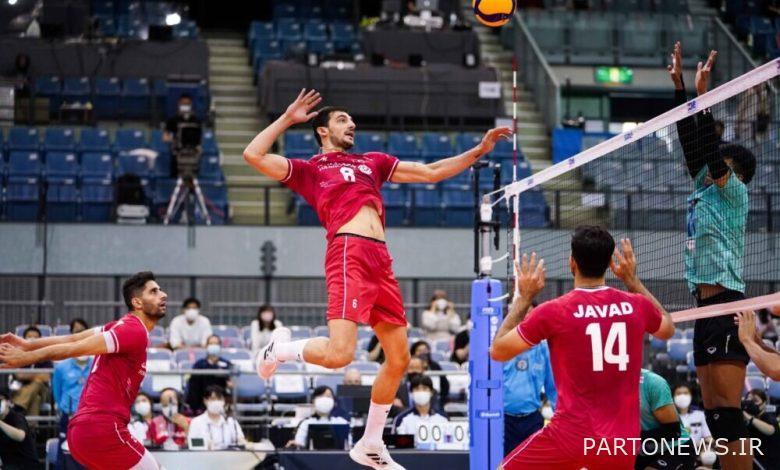 According to the Mehr news agency and quoting the Volleyball Federation, Amir Khoshkhobar and Behrouz Ataei, the head and coach of the Iranian national volleyball team, discussed the plans of the national team in a meeting with Dr. Davarzani, the president of the Volleyball Federation.
The head of the national volleyball team stated after the meeting: "According to the plans made by Behrouz Atai to prepare the national team for the busiest year of Iranian volleyball, it was decided to name the players invited to the national team camp after the end of the Premier League." Men's volleyball to be announced by the federation website.
Khoshkhobar emphasized: The players invited to the national team camp who are playing in the league, should introduce themselves to the technical staff by attending the national volleyball teams camp in the federation after having enough rest during the Nowruz period from April 7th.
The head of the national volleyball team, referring to the long summer of 1401 for Iranian volleyball, said: "Considering that we have a very difficult year ahead, it was decided that those who do not attend the training sessions on April 6 for any reason should be expelled from the national team camp." Of course, except for the players who have played in European leagues since the beginning of the year and have contracts with their club teams, they must attend the national team camps immediately after the end of their club matches with the coordination of the national team technical staff.
In the end, Khoshkhobar reiterated that the players who participated in the Iranian Premier League should adjust their schedule so that they can attend the national team training sessions from April 6th.
Next year, the Iranian men's national volleyball team will participate in the 2022 Nations League, the World Men's Championship, the Islamic Solidarity Games, and the 2022 Asian Games in China.