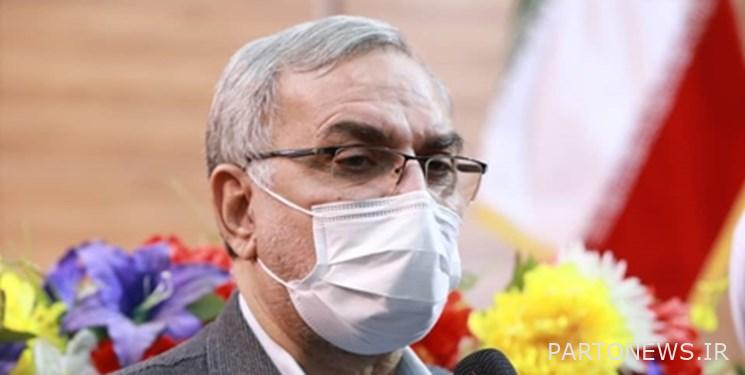 According to Fars News Agency's health correspondent, Bahram Ainollahi, the Minister of Health, said at the conference on social partnerships in the field of health, entitled "Health Supporters", congratulating Imam Hussein (AS) on his birthday and Revolutionary Guards Day: Produced that will soon be in the vaccination basket.
"Iran has a very proud identity and one of the good deeds of our identity builders is charities," he said. See the scene.
Referring to Iran's success in implementing coronary vaccination, Ainollahi said: "We are ahead of the developed countries in vaccination; So that now in Tehran, 94% have received one dose of vaccine; In the United States, however, the vaccine rate has been 60 percent, and this is a sign of the true strength of our people.
Referring to the trend of coronary heart disease in the country, the Minister of Health said: "We have not forgotten that we have 50,000 daily referrals to medical centers, 15,000 hospitalized patients, 8,000 patients in the ICU and the death of about 700 people." We had, while in the vaccination process the power and role of the people was very influential.
Emphasizing that the disease should not remain on the ground because of the lack of financial capacity for treatment, he said: ‌ We expect the medical community to take the lead in good deeds.
Ainollahi pointed to the need for transparency in charitable services in the field of health: if people trust in this field, they will participate; At the same time, it is very important to organize and the necessity of effective and purposeful good deeds.
Emphasizing on creating culture and encouraging people in the field of good deeds, the Minister of Health said: "We must turn good deeds into projects and report to the people on a regular basis."
He stated that today in doing good deeds, the first priority should be the deprived areas: we should not only think about treatment, but prevention is more important; So if we inject the $ 8 vaccine, it is better than the cost of 30 to 40 million tomans of treatment, which costs money.
Referring to the prominent role of donors in the field of health, Ainollahi added: "The project of building 6,000 health houses is planned, in which donors can participate and each of these projects will be created in the name of a charity."
End of message ‌‌‌‌‌‌‌‌‌‌‌‌‌‌‌‌‌‌‌‌
Suggest this for the front page