Legal and judicial
social
Pursue a member of the city council to solve the problems of the southern part of Tehran by creating a scan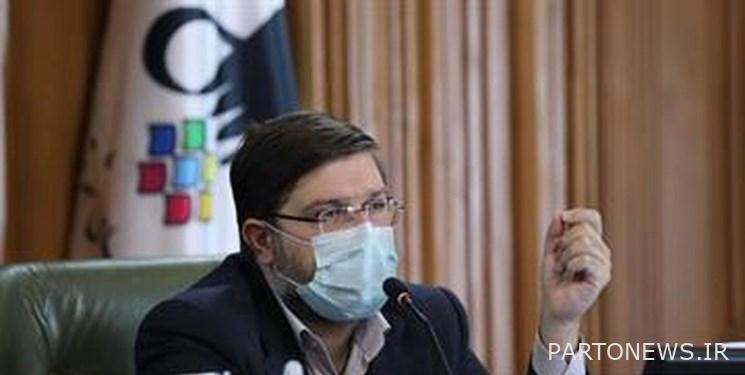 According to the Fars correspondent, Jafar Sharbiani said in today's meeting of the council: "I, Jafar Sharbiani, have taken my identity and social and political nature in a sense from Shahreri and the south of Tehran." Both when I was a simple councilor and now that I have entered the Tehran City Council under the discourse of fundamentalism and revolution.
He continued: "In any case, a major part of the manifestation and meaning of this claim will forever be in the service of the southern part of Tehran in the general sense, and especially in the urban sense in the specific meaning."
This member of the Tehran City Council stated: In addition to the specialized and elite plan, a challenge and a solution in the field of urban planning, to realize and objectify this important component of my identity, I launched a program called "Follow the work of the people of Rey".
According to Sharbiani; In this campaign, I come to the ground floor hall of the 20th district municipality every Saturday every two weeks, and without the usual and immediate formalities and based on public information provided by public institutions and cyberspace, I promise to follow the work of the people as their representatives.
A member of the Presidium of the Tehran City Council reminded: In the first meeting that took place yesterday, Saturday, March 5, 2014, I met with 78 citizens and residents of District 20 and I hope to achieve a result within the law and the authority of a council member without interfering in the implementation and Without interfering in rent processes, I follow the work of the people and in fact, by doing so, minimize the distance between the people and the municipality and the distance between the managers and the people and make them satisfied according to the orders of the Supreme Leader, who emphasizes reducing the distance between officials and people. And follow the work of the people to do.
He emphasized: "In this regard, I plan to launch this campaign in the coming weeks to follow the work of the people of the southern part of Tehran in areas 15 16 17 17 18 19 and based on a major announcement and news program and follow up some of the issues and problems of the people." Show me.
Sharbiani asked the media and public opinion to help me in informing and informing more people.
He also asked the members of the Tehran City Council: I ask my council colleagues to help me in order to spread this process and follow the work of the people directly through intermediaries in order to reduce the distance between the south and north of Tehran and Let's act on our slogans and promises with the people of the society.
End of message /
Suggest this for the front page