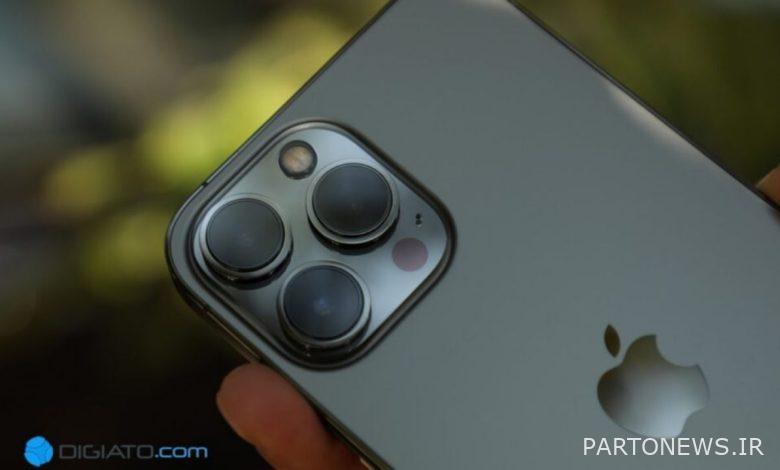 An iPhone user in the UK claims his mobile After 10 months Found from the bottom of the river and interestingly, his device turns on and works after all this time under water.
Apple iphone with IP standard They are resistant to the penetration of dust and water, but it is interesting that the device turns on after ten months.
Apple's new handsets are IP-enabled, which allows them to stay safe in shallow freshwater. For example, the iPhone 13 Pro Max uses the IP68 standard to withstand dust and water to a depth of 6 meters for half an hour. Now the question is Can iPhones break these boundaries??
Another iPhone broke boundaries
the newest reports, Reaffirm this. There have been numerous reports of compliance in the past Several iPhones And other brands' phones, such as Huawei, were released underwater. This time it's time for an iPhone to stay underwater for a long time.
«Evin DavisAround August and September of last year, he accidentally threw his phone in a river. He was on a boat when the accident happened to him. It is strange to know that this lost iPhone was recently found by another person who was boating. He shared pictures of this iPhone lost in the lake in cyberspace to find the original owner of the device. Of course, the device finder was not hopeful about the condition of this iPhone. He stated that the iPhone was found to be full of water and possibly damaged; However, he thought that the original owner of the device may have stored important information on his iPhone.
The device finder finally completely dried the phone through an air compressor and charged it. What this person saw surprised him; The iPhone found was still working! Interestingly, the image of the original owner of this phone was engraved on the lock screen. With this in mind, the device finder shared the relevant image with his friends on Facebook, and in any case, the lost phone reached its original owner.
The details of this show that smart devices can sometimes break boundaries and exceed expectations. Of course, we recommend that you do not hope to save your iPhone from a similar predicament by reading this news, because luck may not be with you.
What do you think is the most important factor that made this iPhone last for 10 months underwater?