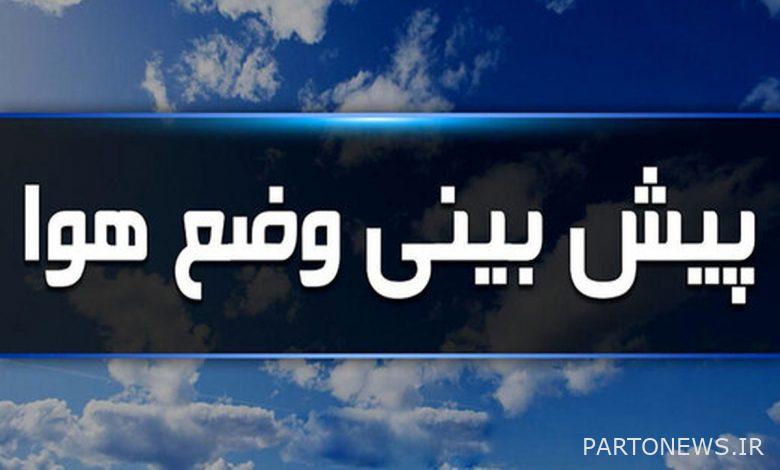 According to Moj News Agency, clear skies are forecast for Tehran province (September 14) today, and the continuation of atmospheric instability with wind blow Effective during the day, it will facilitate the spread of pollutants, although some pollutants may increase at certain hours.
The sky of Tehran is forecast to be clear for the next four days, sometimes with wind and sometimes with increasing clouds.
According to the announcement of the General Administration Meteorology Tehran province In the western and southern parts of the province, sometimes relatively strong winds with the possibility of temporary dust rise are expected.
Forecasts made by the Air Quality Control Company of Tehran indicate that this morning (September 14) in most areas, air quality will be within acceptable limits, which is due to effective winds and the scattering of pollutants in the past hours.
Continued atmospheric instability combined with effective winds during the day will facilitate the dispersion of pollutants, although with the presence of sufficient factors to produce ozone pollutants in some areas there is a possibility of increasing the concentration of this pollutant in the afternoon and reducing air quality.
A gradual decrease in wind speed and an increase in vehicle traffic by the end of Tuesday (September 14) will increase the concentration of suspended particles, and as a result, the reduction of air quality in high-traffic areas will not be unexpected.
Increasing wind speed until the morning of Wednesday (September 15) will cause scattering and decrease the concentration of suspended particles, and in most areas, an acceptable air quality situation will be established.
Continuation of these weather conditions during the day will prevent the accumulation of pollutants, although there may be an increase in the concentration of ozone and a decrease in air quality in some areas.
By the end of Wednesday (September 15), the wind will gradually decrease, which will cause the spread of pollutants, and consequently the unhealthy situation for sensitive groups in some busy areas is predicted.
According to ISNA, the pollutant in the capital's air index during the last 24 hours was "suspended particles less than 2.5 microns" with an average of 76, and the air quality in the capital was in an acceptable condition. The index pollutant is currently "suspended particles less than 2.5 microns" with an average of 74 and air quality in the acceptable range.
.