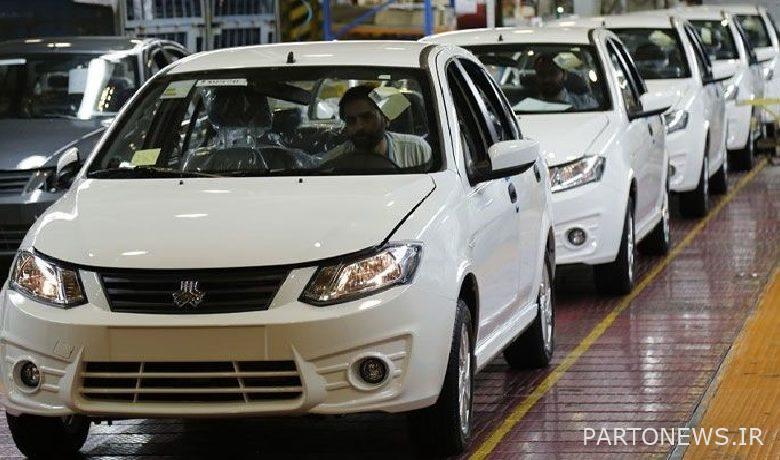 According to Tejarat News, the deputy of supervision and inspection of the General Inspection Organization of the country last Tuesday in a meeting with the managers of two major car manufacturers and the deputy minister of industry, mining and trade emphasized that the lottery process of Iran Khodro and Saipa should continue until the task of supplying the car to the commodity exchange is determined. have
Mohammad Ali Timuri, CEO of Saipa, said: Saipa Group's products have been out of the lottery process for 4 months, but the extraordinary sale and product launch in the commodity exchange is based on the terms and conditions of the parliament in order to deliver the products to the consumers.
Referring to the increase in car production numbers, Saipa CEO added: This year, compared to the same period last year, we have produced 92,000 more cars. Enter the lottery.
Timuri also stated: From our point of view, the commodity exchange is legal and 5 months have been running for the private sector car manufacturers, and we have just presented once that this meeting was held, and I think the mechanism that exists in the commodity exchange is completely legal. We obey the decisions of the inspection organization, if it is outside the law, they will check and announce that the normal procedure will continue, and if it is against it, they will announce.
He said about the plan of this automobile company to sell cars on the commodity exchange: 4,000 Shaheens will be sold on the stock market next Sunday, and we are accepting orders for Quick automatic and Quick R, Saina CNG, automatic and optional cars.
At the end, Timuri pointed out: because more than 90% of the sales of the two car manufacturers are in the form of 6-month, 9-month and one-year pre-sales, and only 90-day sales in the commodity exchange, its number is less than 10%.
Source: Tasnim