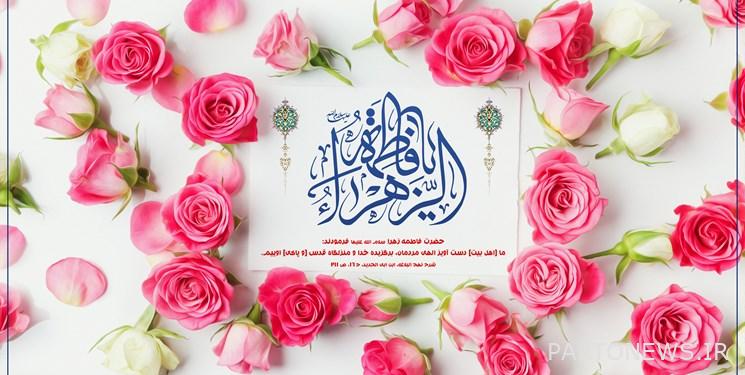 According to the Fars news agency's education department, Abbas Mohajer, Director General of Culture, Arts, Camps and Educational Spaces of the Ministry of Education, announced the launch of the "Thank You Mother" campaign and said: "This General Directorate, during the birth of the Lady of Two Worlds, the Mother of Goodness, Hazrat Fatemeh Zahra (PBUH), the national event "Thanks Mother has launched
He stated that this event and campaign will be held on Wednesday, Thursday, 21st and 22nd of January this year, and added: cultural and educational centers across the country are hosting the national event "Thank you Mother".
The Director General of Culture, Arts, Camps and Educational Spaces of the Ministry of Education continued: In this event, it is decided that flowers will be presented by girls to their mothers, and there will also be a group cake and dessert baking competition by students and mothers.
Mohajer said: eulogizing and reciting the birth of a woman in praise of the example of the creation of Hazrat Zahra (pbuh), inviting a preacher and expert and talking about the "glorious place of women in Islam and in the age of advent", inviting mothers of martyrs and honoring them by The girls, the performance of the singing group and hymns with the pure themes of the value of women and the status of mothers, a creative talent competition in the form of a three-minute stand-up performance with the theme "The best qualities of my good mother" and the audience's vote for the best performances in terms of expressive techniques and pleasant and useful content, including The programs of this event are considered.
He added: calligraphy of the light hadiths of the Ahl al-Bayt (PBUH) and the sayings of the supreme leader of the revolution about the position of women and mothers by artist students and installation in the ceremony space, giving beautiful and elegant memorials to girls, holding an exhibition of books and chastity and hijab products on the sidelines of the event. And the souvenir photo of girls and mothers is one of the other programs announced in this campaign.
According to Mohajer, giving gifts to mothers and daughters whose names are Fatima or Zahra, kissing on mother's hands by daughters, and a family gathering at the centers are among the programs of this event.
The Director General of Cultural Arts, Camps and Educational Spaces of the Ministry of Education added: It has been emphasized to the educational cultural centers all over the country that every idea and creativity that is happy, spiritual and attractive with art and performance by girls should be supported by the officials of the center and respected teachers, as well as in the implementation In this program, students should be proactive and active, division of responsibility should take place and they should not be passive participants in the program.
end of message/
You can edit this article

Suggest this article for the first page