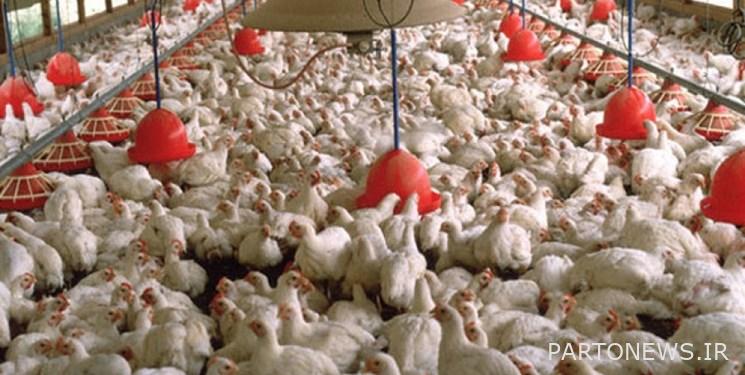 According to the Fars news agency, a clip has recently been published in cyberspace in which sick chickens are slaughtered and collected by a poultry worker in a disturbing condition.
The time and place of this clip are not known, and the National Union of Broiler Poultry Farmers of the country has stated that it is probably old. The screening of this film is definitely aimed at inflaming the market and linking it to the elimination of foreign exchange subsidies for 4,200 livestock and poultry inputs, while the chickens of this unit were suffering from disease and had to be exterminated according to conventional protocols.
In recent years, it has become common for poultry flocks to become infected with various diseases, which are collected and destroyed according to the health protocols of chickens, and the video has never been recorded or broadcast.
The National Union of Poultry Poultry Farmers also announced in a statement: The release of the painful video of extermination of chickens in one of the poultry farms in a heinous and disturbing way and with special purposes caused the suffering of the working community of poultry farmers and hurt the pure feelings of people and poultry farmers. .
The Poultry Farmers' Union has announced: based on the clip images and clinical signs of chickens in the hall, due to disease and according to health regulations, an order to exterminate these chickens has been issued under the title of removing the disease center to prevent the spread of infection. Take place. But in a reprehensible and disgusting move and with non-professional goals, the extermination of sick chickens has been done in a painful way.
The union has emphasized: now that the reform of the subsidy system has been implemented in the country and the society needs peace, either the old anti-production clip is being exploited, or this measure was deliberately designed and executed with intentions, and its clip was published in cyberspace and caused injuries. Becoming people's emotions.
The poultry community of the country, while condemning this action and trying to identify the perpetrators of this vicious act, demands from the judicial authorities to deal decisively with the main perpetrators and behind the scenes.
End of message /
Suggest this for the front page