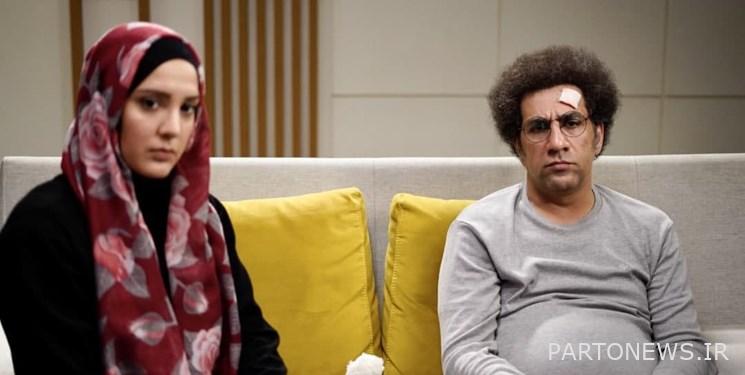 According to Fars News Agency, the latest teaser of this work was unveiled at the same time as half of the eleven-episode series "Newcomer". So far, 6 episodes of "Amir Ali" directed by Reza Keshavarz, "Host" directed by Hassan Habibzadeh, "Miracle" directed by Mohsen Amani, "Gift of the World" directed by Mohammad Javad Salehi, "Mr. Writer" directed by Milad Mohammadi and "Atelier" directed Reza Mohebbinouri has gone on the antenna of Se Sima network.
"Existence" directed by Milad Mohammadi is the title of the seventh episode of this work, which will be broadcast tonight, July 25, at 8:45 PM on the Se Sima network.
The eleven-episode series, which is made in the family-social genre, is the product of the Young Productions House of the Radio and Television Organization and was produced at the Soura Film Club.
Hassan Habibzadeh, Reza Mohebbinouri, Milad Mohammadi, Sajjad Moarefi, Reza Keshavarz, Ahmad Heydarian, Mohsen Amani and Mohammad Javad Salehi have produced various episodes of "Newcomer".
Reza Banafshehkhah, Mohammad Naderi, Asha Mehrabi, Shiva Khanyagar, Behnam Sharafi, Amir Mohammad Zand, Sepideh Khodaverdi, Maryam Khodarahmi, Ali Amel Hashemi, Elham Tahmouri, Seyed Mohammad Javad Taheri, Sonia Sanjari, Mehri Alagha, Shokoofeh Azoodan, Shokofeh Azizman, N , Javaneh Delshad, Shiva Khosro Mehr, Javaneh Delshad, Mahdieh Nesaj, Sehi Banoo Zolghadr, Hadi Dibaji, Hadi Sheikhalaslami, Hamed Ahmadjoo, Khayyam Vagharkashani, Nahid Asakereh, Ali Delopisheh, Salar Karimkhani, Sepideh Jafari and B. Young actors such as Hossein Shahbazi, Eileen Jahed, Andia Jafari, Erfan Barzin and Arash Dehghan are the creators of this work.
"Newcomer" goes on the air every night at 20:45 on the Se Sima network.
End of message / T42
Suggest this for the front page