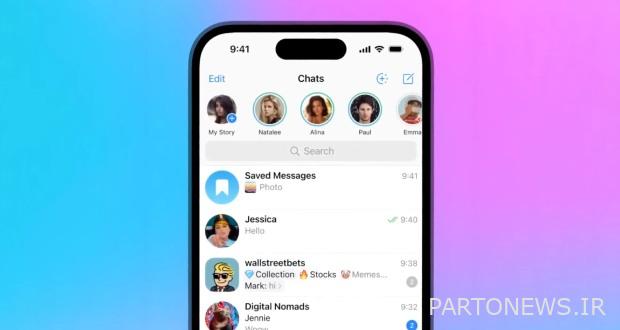 The new update of Telegram was released on the occasion of the 10th birthday of this messenger on the first day of Mehr 1402 with the ability to publish stories on Telegram channels and so on.
On the occasion of its 10th birthday, Telegram has released a new update for its messenger and has surprised millions of users with several new features. One of the most important features is the ability to send stories to channels. But this is not the only feature of Telegram's new update.
Read more:
Story feature came to Telegram
What new features does the new Telegram update offer?
From now on, Telegram channels will be equipped with the possibility of sending stories. Also, the latest reactive stickers have been added for stories, and you can even use your favorite music as a story. In the following, you will get to know all the new features of Telegram.
Sending stories to Telegram channels
From now on, in addition to normal users, channel owners can also publish stories. Of course, currently it is only possible to send 1 story during the day. But the interesting feature here is the possibility of users supporting channels, which allows channel owners to get a higher level and publish more than one story per day.
However, this support should only be done through premium version users. Of course, channel owners must have a premium account to use this feature.
Reactive emojis for stickers
Both users and channel owners have the ability to add reaction emojis to their stories so that users can react to that story by tapping on them. Also, the number of clicks on the reactive emojis in the channels will also be displayed, which can provide good statistics of the number of active and loyal users to the owners of the channels.
Publishing music in the story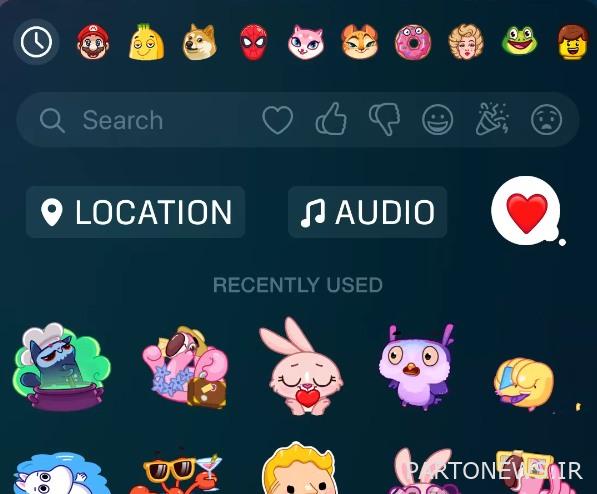 But from now on, after the new Telegram update, in addition to images, music and audio files in your phone, you can also make a story on Telegram. The good news is that you can select a specific part of an audio file at will and make that piece a story.
Other new features
The ability to use the ability to send disappearing media has become easier than before in the new version of Telegram and provides you with more options. You can choose to have these media appear for up to 30 seconds after viewing and then be completely removed from your chat screen. The user will not be able to save or take a screenshot of this media.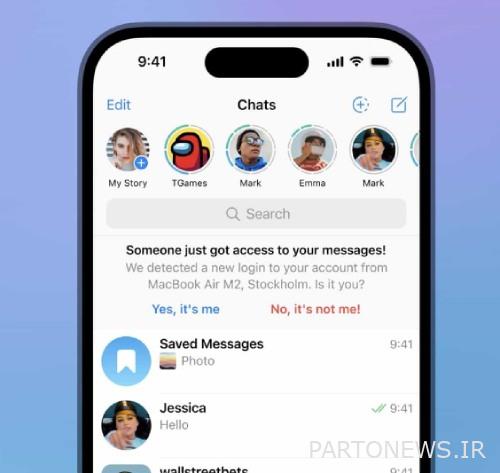 In addition, if anyone tries to log into your Telegram account, you will receive an alert message on all connected devices. This alert will appear at the top of your chat list. If you are not the person logged into your account, click on the I was not there button to ensure the security of your account.