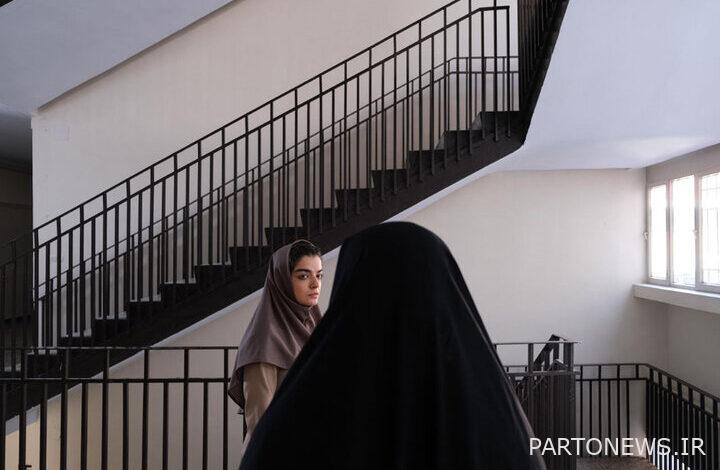 Charso Press: According to the public relations of the project, the short film "Red" directed by Arin Lotfalian, after participating in the 21st edition of the Ischia Festival in Italy, in its second world appearance, entered the 28th edition of the Portobello Film Festival in London.
The festival was created in 1996 in response to the declining state of the British film industry to form a forum for emerging filmmakers and showcase their films.
The 28th edition of the Portobello Festival will begin in September and continue until September 17, equivalent to September 26.
In the summary of this short film, it is stated: Look, girl, when you are smart enough to be an Olympian, you must understand that being a concubine is much better than…
The actors of "Red" include the writer: Roya Mohaghegh, director: Arin Lotfalian, actors: Anahita Iqbalnejad, Sarina Targhee, Yasman Mirzaei, Rozhan Kardenjad and Nika Adibi, director of photography: Behrouz Badrouj, director of sound recording: Farzin Zand, editor: Mohammad Reza Takzare. Sound design and composition: Mohammad Mehdi Javaherizadeh, stage designer: Faezeh Mohammadi, make-up designer: Massoud Semnani, costume designer: Noshin Mokhtarpour, poster designer: Milad Zare, first assistant director and programmer: Mostafa Dashtizadeh, assistant director: Nadere Naderi, secretary Stage: Aida Palizgar, Photographer: Nafiseh Salehabadi, First Assistant Cinematographer and Lighting: Behtash Kamehazari, Cam Studio: Behrouz Saifi, Other Assistants: Fardin Salahi, Ismail Barjelo, Nima Nasaji, Ali Sheikhi, Mehdi Mohammadi, Milad Moradi
Sound recording assistant: Nima Khodadi, stage crew: Negar Nourad, Ali Alirezaei, Pedram Barzgar Karkarq, Prasto Dadkhah, Hamidreza Imani, make-up assistant: Fatemeh Ghorbani, costume assistant: Harir Haghighi, production manager: Amir Mahdi Sadeghi, production assistant: Ahmed Sadatag Manesh. Procurement manager: Hamidreza Imani, thanks to Saeed Safaei, services: Reza Mardanlou, artists in charge: Majid Dehghan, artists: Nagin Golestan, Reihane Borj Alilou, Shabnam Nikobakht, electricity in charge: Karim Jahanbakhsh Sefid Kemmer, mobile chest: Saeed Abedi, technical support: 35mm, Hossein Jalili, producer: Arin Lotfalian, Reza Lotfalian, international distribution: Cinerama Company/ Neshat Bagheri, a product of Hanar Molof/ Studio Molof.