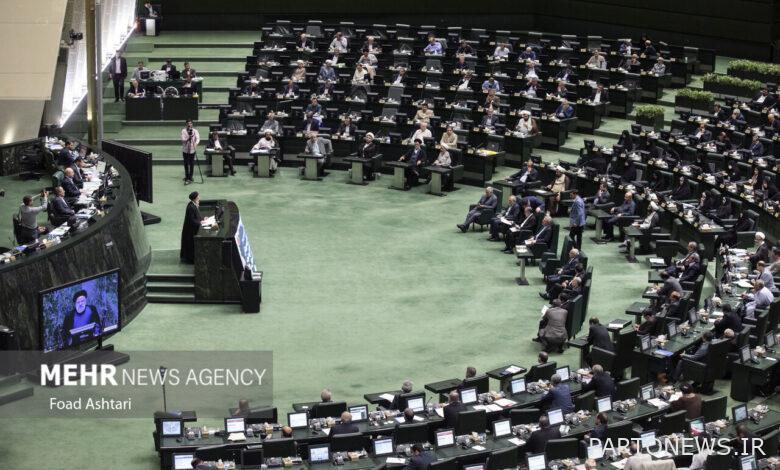 According to the Mehr news agency, citing the public relations of Iran Artists House, several trade organizations including Iran Artists House, Music House, Theater House, Cinema House, and Visual Arts Associations issued a critical statement about the culture, art and media section of the 7th Development Plan bill.
It is stated in this statement: "The Bill of the Seventh Development Program of the Islamic Republic of Iran (1407-1403), which is about to be approved in the Islamic Council, contains strange and unbelievable provisions in the culture, art and media section. Phrases and rulings that have ignored most of the legislative efforts after the victory of the Islamic Revolution and have neither a sign of culture, art, nor the media, nor an icon of development. "A text that not only did not see the future, but also had a regressive course and with a retrograde view from always and far from the developments of society, culture, art and media has thrown to some previous development programs."
In another part of the statement criticizing the provisions of this bill, it is stated: "Weakening and destruction of the private sector in the field of culture, art and media, ignoring the privatization policies of Article 44, emptying the Ministry of Culture and Islamic Guidance as the state custodian of culture and art." of the competences and giving it to radio and television and enlarging this organization contrary to the constitution to the level of a ministry and much, much more than a media", "predicting a huge budget for radio and television and ignoring the people of culture, art and media", "Neglecting theater, music and visual arts", "Increasing the budget and authority of traditional and ineffective institutions in the field of culture", "Predicting the possibility of punishing people of culture, art and media by the Ministry of Culture and bypassing the judiciary, fair trial and principles The fundamental legality of crime and punishment, the independence of powers and the transformation of artists into government employees", "subjecting the support of the culture, art and media sector to the approval of their activities by government authorities", are among the provisions of this bill that make its amendment impossible and Iran's artists' house, music house, theater house, cinema house and visual arts associations demand the removal of the mentioned provisions and the abandonment of this part of the bill.
In the end, these artistic union organizations reminded: "Who wrote these decrees in the government and parliament?" Which of the artists and artistic and cultural classes have you asked for their opinions? This bill is a joint product of the government and the parliament, which neither art, nor artists, nor the society of Iran know or want to know its developments.