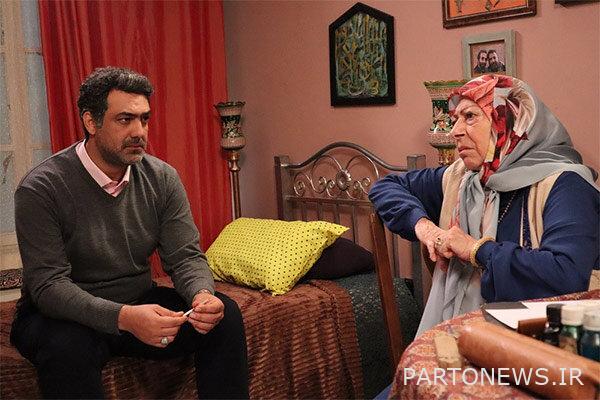 According to the Mehr news agency, quoting the project's public relations, the TV series "Hakm Roshd" directed by Hassan Lafafian and based on a screenplay written by Saeed Nematollah, has been started in Tehran in accordance with health protocols and 35% of the series has been filmed so far.
Simultaneously with the shooting, its editing is underway, and according to the plans made, the shooting of this series will continue until February this year.
The TV series "Hakm Roshd" is a police and family melodrama that is produced with the cooperation of the police and for broadcasting on the 3 Sima network.
The making factors of this series are; Screenwriter: Saeed Nematollah, Director: Hassan Lafafian, Production Manager: Arash Zeinalokhairi, Director of Photography: Mohammad Naseri, Director of Planning: Farzad Rahmani, Editor: Mehdi Hosseini Vand, Costume Designer: Majid Eskandari, Stage Designer: Hossein Alinejad, Costume Designer : Elham Shabani, Sound Recordist: Mehdi Yeganeh, Cinematographer: Hossein Bazrafshan, Actor: Siamak Rashedi, Assistant Director: Hassan Salar, Stage Secretary: Donya Naderkhani, Photographer: Meysam Mohammadi, Public Relations: Al‌zadmehr, Project Physician: Faezeh Hosseini, B.Sc. : Rahim Ramezani, Project Consultant: Javad Ketabi, Producer: Mehdi Faraji.
Actors of Soraya Ghasemi (Turan), Mahlqa Bagheri (Mahboubeh), Payam Ahmadinia (Gholam), Shahin Taslimi (Alieh), Alireza Mehran (Navid), Hamid Ebrahimi (Afshin Kafar), Mehrdad Ziaei (Dr. Pouya), Faghih Soltani (Ziba) Chapari), Niloufar Shahidi (Zohreh), Majid Saeedi (March / Mint), Mojtaba Fallah (Zabih), Neda Ghasemi (Soodabeh), Hoda Ostavi (Shadow), Arshia Tavakoli (Salim), Hassan Valikhani (Nasir).
.