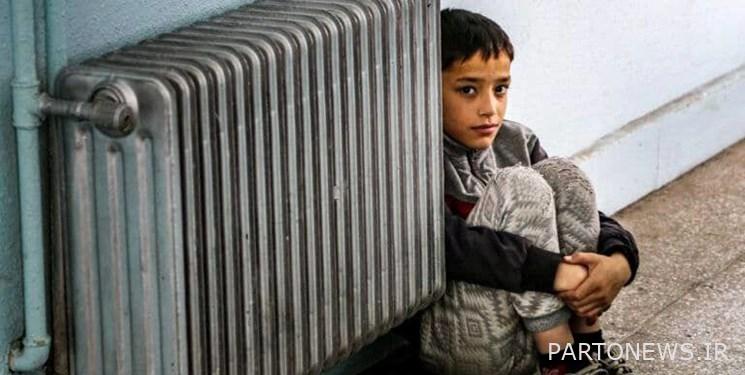 According to the Fars news agency, "Mashq Al-Emsaf" directed by Ashkan Nejati and Mehran Nematollahi will be screened on January 21st in Hanrotbareh cinemas.
This film updates the theme that Abbas Kiarostami covered in the enduring film "Night Exercise" in 1367 and portrays the hidden layers of today's education system that remain hidden from society.
The documentary "Tonight's Exercise" which is preparing to be screened in Iran, was previously screened at the 34th International Documentary Film Festival "IDFA" in Amsterdam, Holland, which has been called the most prestigious documentary festival in the world, and at the 62nd International Film Festival of Zelin Republic. Chek, which is considered one of the most prestigious film festivals for children and teenagers in the world, has attended and has also been screened at the Bertha DocHouse cinema in London. This documentary has been shown in the social-critical documentary section of the 24th Ljubljana Documentary Film Festival, Slovenia, and the 41st Istanbul International Film Festival, Turkey.
The joint production of Ashkan Nejati and Mehran Nematollahi received the title of the best documentary in the documentary film section of the 8th International Iranian Film Festival in Zurich, Switzerland, and by the decision of the festival's secretary, Cyrus Golden Charter was also assigned to this documentary.
The Guardian newspaper praised the film "Tonight's Exercise" in a note and wrote about the importance of this film as follows: "Tonight's Exercise" is a heartbreaking and painful documentary with a simple premise; Interviewing Iranian school children and putting them in front of the camera and asking them about their life, school, homework and hope for the future. This film is a sequel to the documentary "Night Practice" by Abbas Kiarostami, the godfather of modern Iranian cinema. A film in which he raised the same questions for children who grew up in the shadow of the Iran-Iraq war. The film also provides explanations about Iran's education system, but what remains is a devastating picture of the gap between the rich and the poor. This film is not easy to watch, yet we have to realize that without the world turning a blind eye to these kids, they are invisible enough on their own.
The factors of "tonight's exercise" include; Designer and director: Ashkan Nejati and Mehran Nematollahi, cinematographer: Hamed Farshte-Hakmat, sound operator: Farid Piraysh, sound engineer: Seyed Reza Gadazgar, editor: Vahid Golestan, assistant editor: Motahara Rohinia, title designer: Koresh Parsanjad, executive assistant title: Mohammad Mehranfar. Planner: Marjan Parvin Hosseini, Stage Secretary: Mehsa Maarifkhah, Color and Light Editing: Farbad Jalali, Teaser Production: Mahek Mansoorian, Production Manager: Mansour Gholami, Photographer: Gholamreza Bahrami, Elnaz Iftikhari and Zohra Lotfi, Website Designer: Iman Nematollahi, Translator : Sanam Kalantari, subtitle: Pouria Sadr, procurement manager: Hossein Karimi, poster designer: Seyed Jaafar Menthi, logo designer: Saeed Salimi, producer: Ashkan Nejati and Mehran Nematollahi, international distribution and distribution: Mohammad Atbaei and media consultant: Naghme Danesh Ashtiani.
end of message/
You can edit this article

Suggest this article for the first page