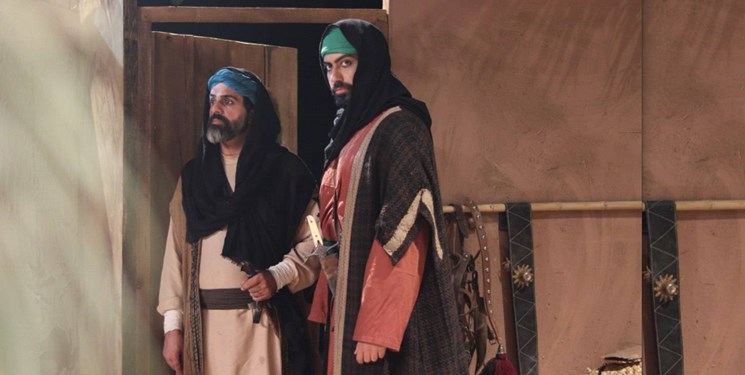 According to Fars News Agency's Radio and Television reporter, the teletheater "Alqamah Sorkh" directed by Farnaz Amini and produced by Mohammad Reza Emadin will be aired on IFilm during Muharram days. This episodic drama series is produced in 13 episodes of 40 minutes and in each episode it is supposed to deal with one of the important and influential characters of the Ashura event and the heroes of Imam Hussein's uprising from the beginning of the Husseini movement to the end of Yazid.
The "Red Alqamah" teletheater, which was created by the production and artistic affairs group of iFilm network on the order of the Arabic channel of iFilm network, shows the events related to Ashura from a new angle for the audience by using Iranian religious shows and using the young theater artists of the country. Marzi of the Broadcasting Organization narrates.
Khosroparviz Ebrahimi Qavam, head of the directing group and planning manager of "Alqameh Sarkh" teletheater said about this show series: "Alqamah Sarkh" teletheater will be broadcast from the first day of Muharram on iFilm network and this work is the untold story of Ashura, things that people They are not familiar with them. Yazid's apology to Hazrat Zainab is one of these stories that is well covered in this teletheater.
Hassan Asadi, Anoush Moazzami, Maitham Razfar, Kivan Zohrabi, Moqdad Islami, Mohsen Abbaspour, Ali Valiani, Amir Hossein Farsi, Hossam Naseri, Mehdi Azani, Mojtaba Bromandian and many other young theater actors play roles in this series.
end of message/
You can edit this article

Suggest this article for the first page