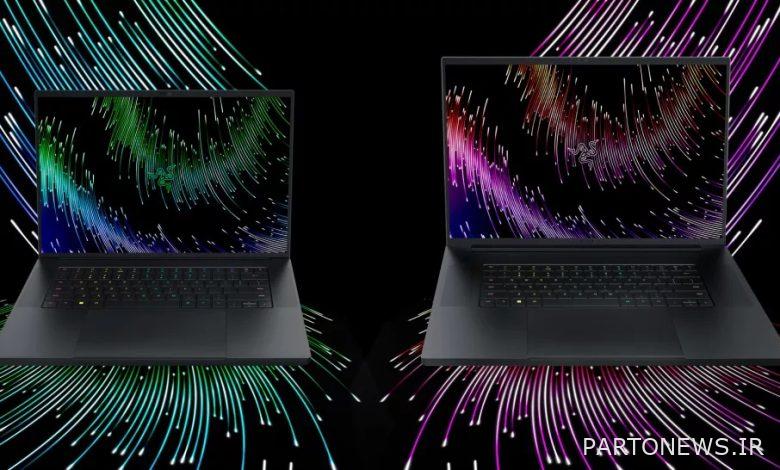 Riser The Singaporean American hardware and laptop manufacturing company is present at CES this year, and this company has new 2023 Blade 16 and Blade 18 series laptops with support for a 16:10 aspect ratio screen, and high-end Nvidia RTX 40 series GPUs. has unveiled
The company also admitted that the new laptops offer 35% more graphics power per cubic inch, and this performance is thanks to the use of the new generation of Nvidia GPUs and the Raptor Lake Intel Core i9 HX CPU series with 24 cores and a clock speed of 5.6 GHz is obtained. All configurations of the new 16-inch models use Intel's Core i9-13950HX CPU, but GPU support ranges from RTX 4060 to RTX 4090.
The entry-level models of these laptops start with 16 GB of RAM and 1 TB of storage, and the most expensive configuration will include 64 GB of RAM and a 2 TB SSD drive. Razer has put a lot of emphasis on the display capabilities of its laptops and has stated that it offers the world's first dual-mode mini LED display.
In this regard, the screen resolution of these laptops is 4K+ (3840 x 2400), which is supposed to be available with gaming mode and 120 Hz refresh rate. In this regard, the selected gaming mode will change the screen resolution to 1920×1200, but will increase the refresh rate to 240 Hz.
Support for mini LED backlight, maximum brightness of 1000 and 100% support for the DCI-P3 color spectrum are other features of these laptops. The 2023 Blade 16 laptops unveiled at CES are physically larger than the previous generation, and Razer has had to make small changes to the size of its devices due to the use of a taller display.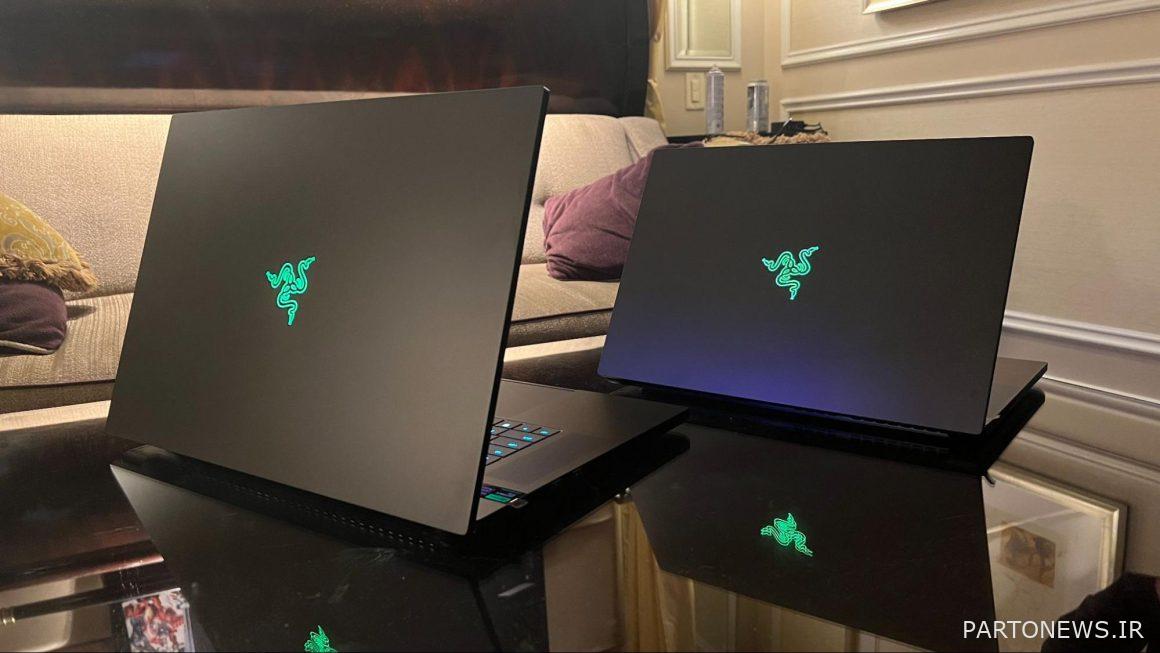 The series laptops also support a 95.2 watt-hour battery, which is a 15-watt upgrade over the Blade 15 series. Support for 330W GaN charger will also be available.
The Blade 16 series laptops will be available in various configurations starting at $2,699, which is $200 more than the starting price of the current Blade 15 configuration. Another model introduced by Razer is the Blade 18, which is going to be available at a starting price of $2,899. This series also comes with the same hardware configuration as the Blade 16, however the main difference is the 18-inch QHD+ monitor, which is supposed to come with a 16:10 aspect ratio.
Points: 5.0 out of 5 (1 vote)
wait a little…