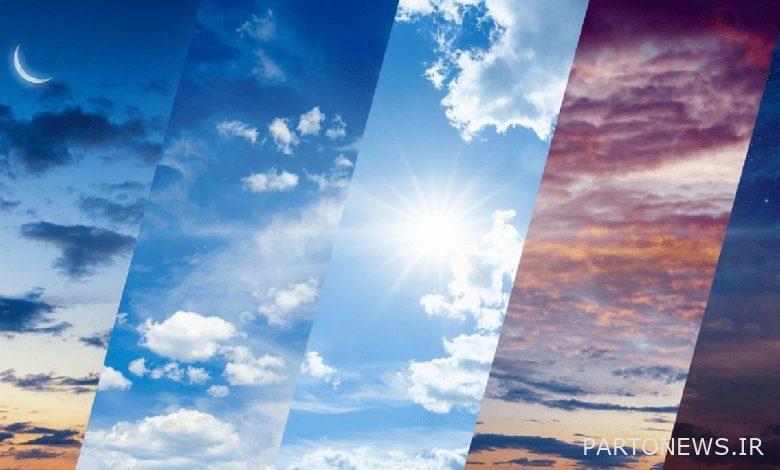 The expert of Meteorological Organization announced the weather condition of the country for today, November 23, 1401 and the following days.
According to Moj news agency, Kobri Rafiei, an expert of the Meteorological Organization, announced the country's weather conditions for today, November 23, and for the coming days and said: Today, the weather is calm and stable in most parts of the country. Scattered showers will occur in the heights south of Kerman and east of Hormozgan, and it will start raining on the coasts of Gilan later. Rain is expected in Gilan, East Ardabil and parts of Mazandaran tomorrow.
The expert of the Meteorological Organization predicted strong winds for the regions of Central, Isfahan, East Lorestan and Fars provinces.
Rafiei announced the arrival of a new rain system from the west in the country on Wednesday and added: The new rain system will affect areas from the west and southwest of the provinces such as south of Hamedan, east of Kermanshah, Lorestan, Chaharmahal and Bakhtiari, northeast of Khuzestan, west of Isfahan. . On Thursday, the extent of these rains will affect areas of the northwest and the provinces of Isfahan, Fars, Bushehr and Khuzestan.
He added: In cold and mountainous regions, precipitation is in the form of snow, and the most precipitation is limited to areas of central Zagros on Thursday.
Rafiei explained: Tehran is sometimes windy and the maximum temperature is predicted to be 16 degrees above zero, and the minimum temperature in the capital today reached 7 degrees above zero.
According to him, the coldest region of Babarshani province of Kurdistan is 10 degrees below zero and the hottest region of Rask province of Sistan and Baluchestan province with a maximum temperature of 35 degrees above zero.