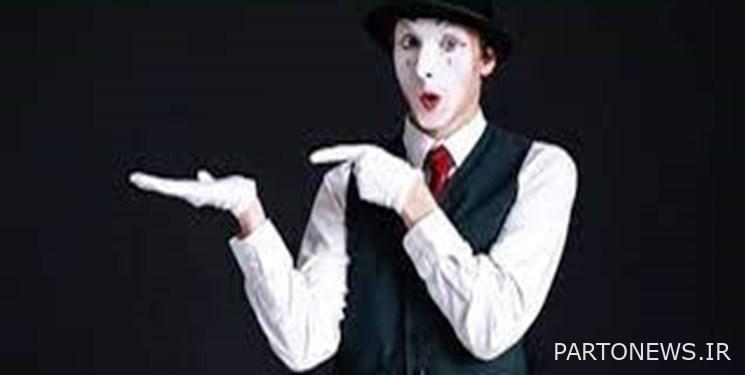 According to Fars news agency, Ali Abbasi, a theater director and writer from Zanjan city, is present at the second international pantomime festival with the play "Mourning Fereydoun in the land of Leer Shah" and his work will be performed on the last day of this event.
Ali Abbasi said: The play "Mourning of Fereydon in the land of Leer Shah" is about power. In this work, I have combined Iranian mythology with William Shakespeare's play. Fereydon sends his three sons to propose to Lear's three daughters and divides his lands among the sons, and Lear abdicates in favor of his daughters, but the greed of the older sons to obtain more lands creates sinister events. The two younger children of Lear and Fereydon are hanged in this story.
Abbasi continued: I personally believe that there are similarities between Shakespeare's plays and the epic poems of the Shahnameh, and this is my personal opinion that Shakespeare may have taken from Iranian mythology. I see similarities in the story, but I haven't had the opportunity to study more in this field yet, which I hope will happen in the future.
This artist, who has directed a show with pantomime technique for the first time, explains: I have had plays in the field of pantomime before, but this is my first experience and participation in directing a show without words. In this show, I have 22 actors who perform the text with pantomime technique.
He considered learning from the educational workshops of the festival to be effective in the growth of pantomime and added: I myself have acquired knowledge in this field by participating in the educational workshops of international festivals and I apply those teachings while working.
The artist also said about the internationalization of the Zanjan pantomime festival: Along with the internationalization of an event, the performance infrastructure must also be updated. Halls and facilities should be measured. My colleagues at the festival and the city of Zanjan did their best to make the space and place suitable for holding an international festival, and I hope that a good festival will be held.
The show "Mourning Fereydoun in the land of Leer Shah" designed and directed by Ali Abbasi from Zanjan will be staged on the evening of Wednesday, October 19, on the last day of the festival in the art hall of this city. The performance of this show will be at 19:30.
The second Zanjan International Pantomime Festival is being held in Zanjan from 17 to 20 October 1402 with the participation of the General Department of Performing Arts, the General Department of Culture and Islamic Guidance of Zanjan Province, the Iranian Performing Arts Association, the Zanjan Pantomime House and provincial institutions under the secretaryship of Sasan Qajar.
end of message/
You can edit this article

Suggest this article for the first page