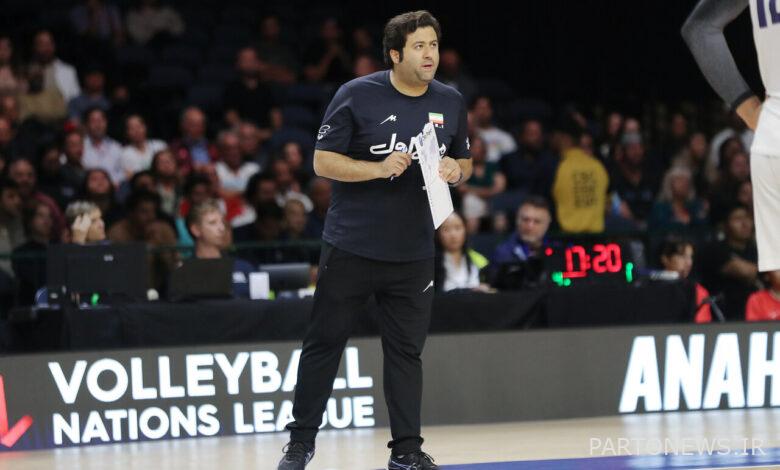 According to Mehr news agency, Alireza Tolokian said after the defeat against Cuba: We are ashamed of the volleyball fans. The senior national team never expected this performance and results. One part is related to the fact that all the teams in the world have a transition period. Even teams such as Brazil, France and Italy suffer a decline in some tournaments. Most everyone plans on the Olympics, and it's a fact that all teams have ups and downs.
He further emphasized: In the future, you will hear more from young Iranian players and the talents that have been cultivated in the basic teams. Maybe nothing special happens in a tournament for a period of one or two years. The Iranian team had good conditions in last year's League of Nations, but this year it was not like this and these issues must be rooted out. I think that this issue should be discussed and planned so that we can find appropriate solutions.
Tolokian stated about the performance of the national team in the Olympic selection: we must learn from this tournament and gain experience. Let's plan well for the future of volleyball in our country. As I said, Iran has talents that can be in the world's first-class teams. Of course, we also need proper facilities. Teams like Germany and Canada did not perform well in the previous competitions, but they got a good result in the Olympic qualifiers and went straight up, while perhaps no expert would have guessed it.
He added: I tell the players not to be tired. They did their best. I tried very hard to get the team back for the last three games and their minds were ready because we missed out on qualifying for the Olympics, but thank God we lost a few points in the last three games in terms of ranking.
In the end, he said: "Everyone knows the conditions of the national team, but the future of volleyball in the country is clear, and I hope this will happen with good planning." We felt ashamed for the fans who love volleyball, but I tell them to hope. Just today, we were on the verge of victory, but in the end we lost, and I think that all of this should be rooted out and resolved.