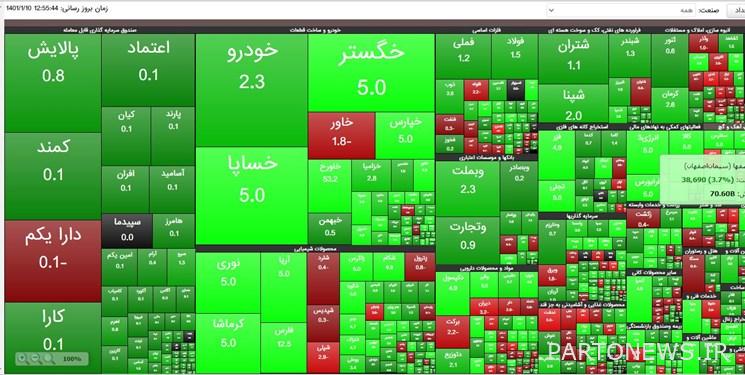 Majid Eshghi saidوگو With the economic correspondent of Fars News Agency, ‌ about when the trading of justice shares will start, he said: the Supreme Council of the Stock Exchange has not yet made a decision in this regard.
He added: ‌ First you have to ‌ئینThe executive letter of justice shares should be amended and approved, but the process of amending it has not been completed yet. After that, arrangements should be made for holding provincial assemblies of provincial investment companies.
The head of the Stock Exchange and Securities Organization also said this: First, it must be in the executive regulations that by Working group The method of holding assemblies of provincial investment companies will be determined. Board elections will be held Director Provincial investment companies should be done and the routine of these companies should return to normal, the financial statements of provincial investment companies should be transparent. Kadal And then a decision is made on the trading of justice shares in the Supreme Council of the Stock Exchange.
Eshghi also said about justice dividends: ‌ Major justice dividends were paid before the new year about corporate dividends Non-exchange In the current equity portfolio, there is a small profit below 10% of the total paid interest, which we plan to pay, and no decision has been made yet.
According to Fars, Justice Shares consists of a portfolio of 49 companies, including 36 listed companies and 13 companies Non-exchange This stock belongs to 49 million Iranians, and out of these 49 million, 30 million have chosen the indirect management method, ie through provincial investment companies, and about 19 million people have chosen the direct management method, and now these shares can be traded on the stock exchange. It is not a sale. In order for it to be traded, the executive regulations must first be amended and then it must begin with the approval of the Supreme Council of the Exchange.
end of Message/
Suggest this for the front page