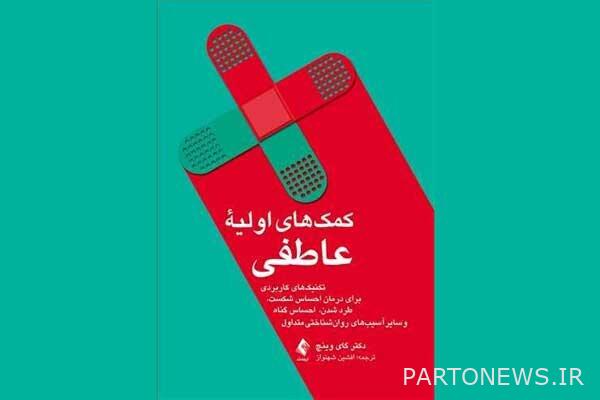 According to the Mehr news agency, quoting the public relations of Radio Salamat, Sara Sharifi, the producer of the "Book Love" program, explained: "Considering that all human beings suffer from emotional wounds during their lives, for this reason, on Sunday, September 19th, to the book." We pay "emotional first aid". In this book, the audience can get acquainted with practical techniques for treating feelings of failure, rejection, guilt, and so on. This book was written by Guy Winch and translated by Afshin Shahnavaz. Also, the author Ashkan Shariat is present in Farda program and talks about this book.
The introduction of the book states:
"We all get emotional wounds. Failure, guilt, rejection, and loss of people are as much a part of life as scratches on the elbow. But while we usually bandage the incision or put ice on a twisted ankle, our first aid kit for emotional wounds not only lacks equipment, it does not exist! Fortunately, there is such a thing as psychological first aid for traumatized emotions. Using the latest scientific research and real-world examples, Dr. Guy Winch, a psychologist, suggests step-by-step therapies that are quick, simple, and effective. "Emotional First Aid is a unique and humorous book with a touch of humor for people who want to have more flexibility and self-confidence and overcome personal problems and injuries that hinder their progress."
The program "Book Love" will be broadcast at 16:30.
.