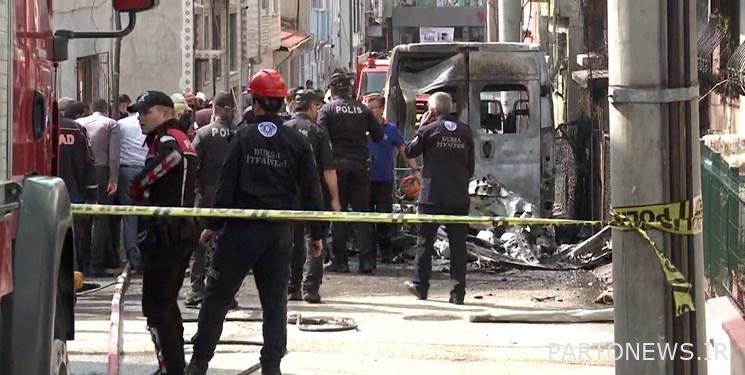 According to Fars News Agency's International Service, Turkish media reported the crash of a Turkish training plane in the city of Bursa in northwestern Turkey.
According to the newspaper "Daily SabahA single-engine plane crashed Monday in a residential area in the northwestern Turkish city of Bursa. The plane was flying near Younesley Airport, a training flight center, when it crashed. The cause of the crash is still unknown and the wreckage caught fire after the crash.
Bursa Governor Yaghoub Kanbolat said a flight instructor and a trainee pilot were killed in the crash. The Bursa governor added that the civilian training plane may have crashed for "technical reasons" because the weather conditions were not suitable for flight. He said the plane crash also damaged two houses and two cars.
The Turkish media did not mention the type of training aircraft. In June 2021, another training plane crashed near the same area. The Cessna model, the flight instructor and the trainee pilot were injured in that accident.
Three years ago, a Boeing 737 passenger plane of the Turkish Pegasus Airlines with 183 passengers took off from the runway while landing at Istanbul's Sabiha Gokcen Airport, killing at least three passengers. They shook hands and 179 others were injured.
The Boeing-737 domestic flight was from Izmir to Istanbul when the plane took off from the runway and caught fire. The gruesome images of the incident show that the plane split into three pieces and caught fire after leaving the airport runway in Istanbul.
End of message.
Suggest this for the front page